Rose McClendon was a leading African-American Broadway actress of the 1920s. She was a founder of the Negro People's Theatre, and guided the creation of the Federal Theatre Project's African American theatre units nationwide and briefly co-directed the New York Negro Theater Unit.
Rose McClendon was born as Rosalie Virginia Scott in Greenville, South Carolina, and as a child relocated to New York City. She started acting in church plays in her youth.
McClendon's professional acting began in her thirties, after winning a scholarship to the American Academy of Dramatic Art.Her first notable role came in Deep River, a "native opera with jazz," in 1926. In addition to acting, she also directed several plays at the Harlem Experimental Theatre. She appeared in the 1927 Pulitzer Prize-winning play In Abraham's Bosom by Paul Green.
During the 1930s, she extended her career into directing and acting. In 1935 she co-founded, with Dick Campbell, the Negro People's Theatre in Harlem. More than 4,000 people attended its first production, an adaptation of Clifford Odets' Waiting for Lefty, and the group was organized in permanent form in June.
In December 1935, while casting for Langston Hughes's Mulatto after she became critically ill with pleurisy. She was forced to leave the play. McClendon was to have portrayed Lady Macbeth in Orson Welles's Federal Theatre Project production of Macbeth (1936), but due to her continuing illness Edna Thomas played the role. Her condition later developed into pneumonia, and McClendon died at her home July 12, 1936.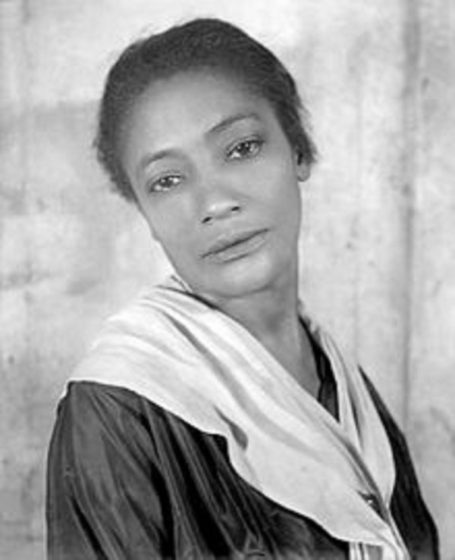 source: