Roy DeCarava was one of the greatest artists and photographers during the Harlem Renaissance. Born in 1919, he was the only child to Elfreda, a Jamaican woman, and Andrew DeCarava. At the very young age of five, DeCarava showed great artistic ability: he did chalk drawings, made jewelry with friends, and did sketches.
He worked all throughout his childhood and adolescence by shining shoes, selling newspapers, hauling ice, and making deliveries. He attended Textile High School's annex in Harlem. During those days, there was much concern that Black students were not learning anything, whereas the White students were able to attend the principal Textile High on 18th Street in New York and learned to design and manufacture textiles.
DeCarava and a friend decided to transfer to the main school as the only black students. At the institution, DeCarava was able to study art history and was introduced to the works of Vincent Van Gogh, Leonardo da Vinci, and Van Gogh. He graduated in 1938 and went on to attend Cooper Union School of Art. However, racism present throughout his home and school lives soon drove him to leave Cooper Union in 1940.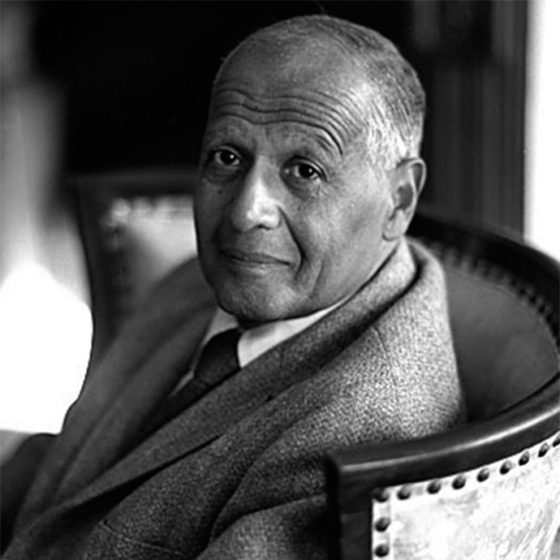 He turned his attention back to photography and mastered the requirements of using the small hand held camera. DeCarava shot and developed many pictures after winning a Guggenheim Fellowship in 1952, the first awarded to an African-American photographer. This fellowship allowed him to spend a full year photographing daily life in Harlem.
His pictures brought a new gentleness and intimacy to photography. Among his earliest works exhibited were photographs that first appeared in the book The Sweet Flypaper of Life (1955), with a fictional text by Langston Hughes.
In 1963, he helped found the Kamoinge Workshop, an association of African-American photographers based in Harlem. Decarava's work included shooting the laborers in New York's garment district and civil rights protests, freedom marchers in Washington, D.C., and other moments in eastern America. DeCarava died in 2009.
sourcesd:
http://www.britannica.com/biography/Roy-DeCarava
http://decarava.org/
http://www.biography.com/people/roy-decarava-9269360