James L. Farmer Sr. was born June 12, 1886. He was an African-American educator, administrator, minister, and historian. What makes Farmer's story so unique is the determination he demonstrated in order to receive a higher education. He walked from his home in Georgia to Boston University after receiving a scholarship to attend the school. Farmer would later become the first African American in Texas to hold a PhD.
James Leonard Farmer's parents were former slaves. The grade school he attended was in Pearson, Georgia. During his youth there was no high school for blacks. However, Farmer was able to acquire a working scholarship from Mary McCloud Bethune to the Cookman Institute in Daytona Beach, Fla. He was a straight-A student, and later because of his academic success was awarded four hundred dollars in scholarships to attend Boston University. There was no money for traveling expenses, and nothing to hitch a ride with except for a horse and wagon. So, Farmer "walked" all the way from Georgia to Boston, Massachusetts to Boston University. He slept in barns of farmers who kindly allowed him to do so; he occasionally shared a meal with families if welcomed by the woman and man of the home.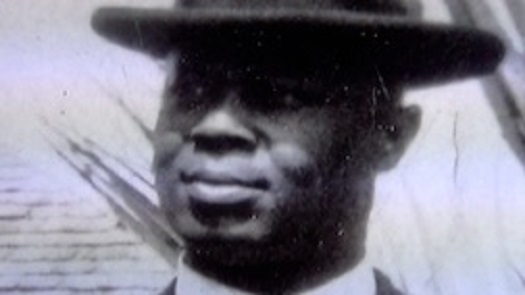 Farmer earned his Bachelors in 1913, his Bachelor of Sacred Theology in 1916 and his Ph.D. in 1918. He worked full time as a valet and carriage boy for a wealthy white woman, sending money home to support his parents. Because Boston University required two years of residency to earn a Ph.D., Farmer, who had completed the course work and written his dissertation in a year, entered Harvard University in 1917 to do graduate study.
Farmer also became an ordained deacon, which was the first step to becoming a Methodist minister. He married in 1918 and was a candidate to study abroad in Switzerland, but World War I made it difficult. He later became an elder in Texas and spent the rest of his life in the state. He became a writer and wrote "Progress of a Race." He taught at Wiley College for a while and later became the dean at Rust College in Mississippi.
In 1939, Farmer entered Howard University in Washington D.C. and became the second Ph. D on the faculty of the School of Religion. He did most of his writing during this time, and he spent a great deal of time reviewing books on theology for the Journal of Religions Thought. His son, civil rights leader James Leonard Farmer, Jr., became the founder of the Congress of Racial Equality (CORE). Farmer died in 1961 the day before his son and the Freedom Riders were scheduled to arrive in New Orleans.
source:
https://tshaonline.org/handbook/online/articles/ffa30
http://www.aaregistry.org/historic_events/view/james-farmer-sr-born