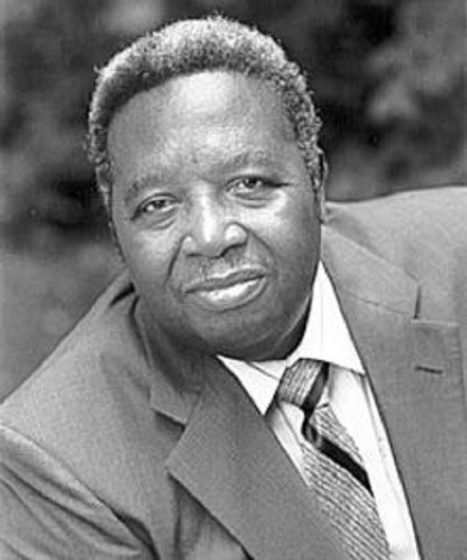 Charles Eric Lincoln was an educator, sociologist, and author. Lincoln's first book, The Black Muslims in America was released in 1961.
Lincoln was born June 23, 1924 in Athens, Alabama.  Abandoned by his parents, Lincoln was raised by his maternal grandparents.  He attended the Trinity School in Athens, an institution created by the New England-based Congregational Church to meet the secondary education needs of African Americans in that community. While there Lincoln picked cotton to earn money to purchase his books and pay the three dollar per year tuition for his studies.
Lincoln edited the Campus Chronicle, the Trinity school newspaper.  He also graduated as the valedictorian of his class in 1939.  After high school, he moved to Chicago to continue his studies, working during the day and taking night classes at the University of Chicago.  In 1943, Lincoln was drafted into the United States Navy and served until the end of World War II.
Lincoln moved to Memphis, Tennessee to enroll in Lemoyne College in 1945  He received a BA in philosophy and sociology from the institution in 1947.  In 1954 he received his master's degree in philosophy from Fisk University and a bachelor of divinity degree from the Chicago Divinity School two years later.  In 1957 Lincoln became an ordained minister.  Three years later, in 1960 received a Ph.D. in sociology and social ethics from Boston University.
Lincoln's first book, The Black Muslims in America, was released in 1961.  The work was the first scholarly research on the Nation of Islam.  Lincoln also wrote fiction including The Avenue, Clayton City, which won the Lillian Smith Award for Best Southern Fiction in 1988, and poetry, This Road Since Freedom: Collected Poems.  Following its publication Lincoln worked for the next decade at Portland State College (now University) in Oregon, Union Theological Seminary, and Fordham University. Lincoln became the founding president of the Black Academy of Letters in 1970. He died on May 14, 2000 at the age of 75 in Durham, North Carolina.
sources
http://www.blackpast.org/aah/lincoln-charles-eric-1924-2000
https://en.wikipedia.org/wiki/C._Eric_Lincoln