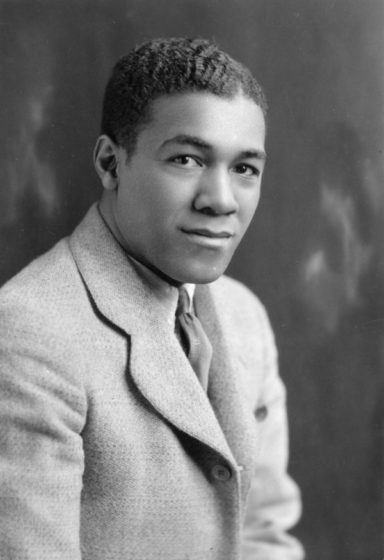 Lawrence Howland Knox was among the first African Americans to receive a PhD in chemistry, following his brother William Jacob Knox.
Knox was born in New Bedford, Massachusetts. He was one of five children, two girls and three boys, and remarkably for that time, all of the boys earned PhDs; the oldest brother, William Jr. also earned a PhD in chemistry, and the younger brother, Clinton, earned a PhD in history.
After completing his primary education, Knox enrolled at Bates College in Lewiston, Maine for his undergraduate schooling. He majored in chemistry and played on the school football team. He graduated in 1928 and began teaching chemistry at Morehouse College in Atlanta, Georgia. After teaching at Morehouse for two years Knox attended Stanford and in 1931 attained his Master's degree. That same year he married his wife, Hazel and the two had one son.
After receiving his Master's degree, Knox began teaching at the NC Agriculture and Technical College in Greensboro, and in 1933 he transferred to North Carolina College for Negroes in Durham. In 1936, Knox took another break from teaching and began working for his doctorate at Harvard. In 1940, he achieved a PhD in organic Chemistry and went back to teaching at North Carolina College. It was at America's entrance in to the Second World War that Knox's career path changed from teaching to research.
Knox left his job and North Carolina to contribute to the research of quinine (used today to treat malaria) for the Division of War Research. Knox's work on quinine was meant to be used in the Manhattan project for field research on the effects of atomic bomb explosions. Knox remained at Columbia University in New York until the end of the war in 1945. With the end of his time at Columbia University Knox became a research chemist for Nopco Chemists in Harrison, New Jersey. In his three years there he was granted at least four patents.
He remarried a white woman, Anne Juren, and moved to Mexico. Knox took a position with Laboratorios Syntex S.A. out of Mexico City, Mexico, and from 1960 to 1965 he received almost forty patents in the field of steroid chemistry. Knox's life came abruptly to end in 1966 when he died from carbon monoxide poisoning caused by the kerosene heater he had in his home office.
source: