Katherine Mary Dunham was an American dancer, choreographer, author, educator, and social activist. Dunham, who directed her own dance company, had one of the most successful dance careers in American and European theater of the 20th century.
Dunham had a very stern and religious upbringing. Born in Chicago, she was the daughter of Fanny June Taylor, a fair-skinned divorcee of French Canadian ancestry, and Albert Dunham, a hard working tailor. After the death of her mother, her father remarried and moved to Joliet, Illinois, where Dunham then attended dance school. At the age of nine, she staged her first dance production for a church fundraising project, which ultimately grossed thirty-two dollars.
In high school, Dunham excelled in music and athletics, both of which merged into her love for dancing. She attended the University of Chicago and financed her education by giving dance lessons.
In 1936, she received special field training through a research project in the West Indies from Northwestern University. She later won a Julius Rosenwald Travel Fellowship to the West Indies where she she studied the life of the Koromantee tribe for two years, a group of people brought over from the Gold Coast of Africa.
In 1938, she joined the Federal Theater Project in Chicago. Two years later, she formed an all-black company, which began touring extensively by 1943. She traveled to New York as a dance director, and appeared in "Cabin In The Sky" and "Stormy Weather." Dunham died in 2006.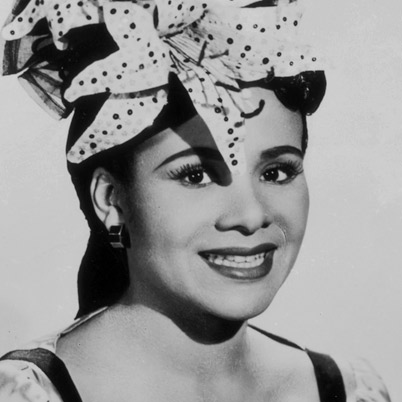 source:
http://www.notablebiographies.com/newsmakers2/2007-Co-Lh/Dunham-Katherine.html