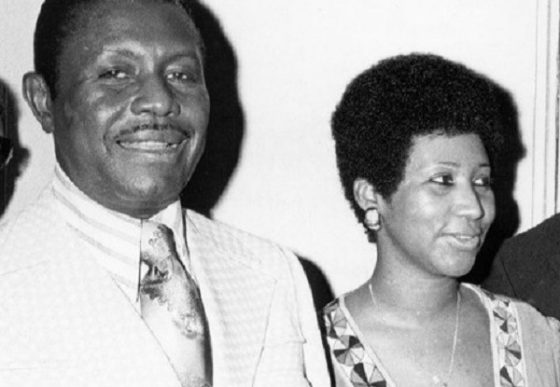 Clarence LaVaughn "C.L." Franklin was a minister and civil rights activist.
Franklin was born in Sunflower County, Mississippi on January 22, 1915, to Willie Walker and Rachel Walker Pittman. His father abandoned the family when Clarence was just four-years-old, and the next year Rachel married Henry Franklin.
By the age of 16, Franklin was working as a preacher with the black preaching circuit before settling at churches in Memphis, Tennessee and Buffalo, New York. In 1946, he became pastor of New Bethel Baptist Church in Detroit, Michigan. Walker preached throughout the country during the 1940s and 50s, he became known as the man with the "Million Dollar Voice." In addition to his fame as a preacher, Franklin was known for his fine singing voice. He formed an acapella group with Anthony Alexander Chamblee, his first cousin.
Shortly after midnight on Sunday, June 10, 1979, Franklin was shot twice at point-blank range during what was said to be an attempted robbery at his home on Detroit's West Side. He was taken to Henry Ford Hospital on nearby West Grand Boulevard. He remained in a coma for the next five years. His children moved him back home six months after the tragedy and hired a 24-hour nurse at the residence to monitor the minister. Franklin is the father of "Queen of Soul" Aretha Franklin.  Clarence Franklin died on July 27, 1984. The recording of his sermon "The Eagle Stirreth Her Nest" was added to the Library of Congress National Recording Registry in 2011 as "culturally, historically or aesthetically significant."