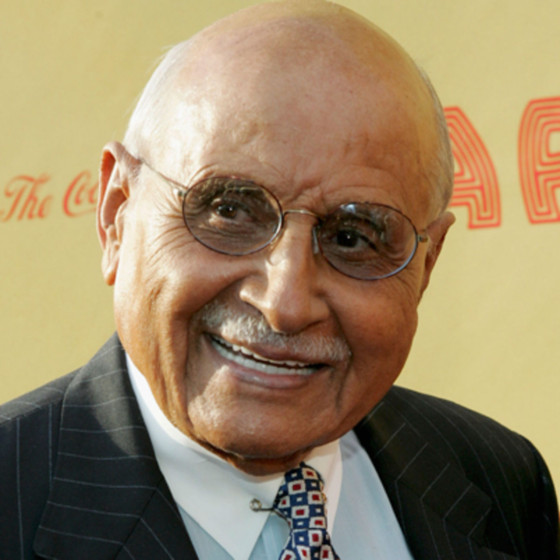 Prominent business leader, activist, and lawyer Percy Sutton was also once a Freedom Rider and the legal representative for Malcolm X. He was also at one time, the highest-ranking African-American elected official in New York City when he was Manhattan borough president.
Born Percy Ellis Sutton on November 24, 1920, in San Antonio, Texas, Percy Ellis Sutton was the youngest of 15 children born to Samuel Johnson Sutton and Lillian Sutton. His father was an early civil rights activist who farmed, sold real estate and owned a mattress factory, funeral home, skating rink and served as the principal at the all-black Phyllis Wheatley High School. His mother was also a full-time teacher.
He often helped his father educate others about racism. His efforts made him the target of a policeman and, at the age of 13, he was beaten by members of the local law enforcement for passing out NAACP brochures in an all-white neighborhood. However, the incident did not deter him from becoming involved in the civil rights fight.
After high school, he attended three different prestigious universities—Prairie View Agricultural and Mechanical College, the Tuskegee Institute, and the Hampton Institute. However,  he did not complete his studies but instead at the beginning of World War II, enlisted in the U.S. Army.
While serving in the armed forces, Percy Sutton became an intelligence officer with the famous all-black Tuskegee Airmen, earning several combat honors. After completing his service time, Sutton was discharged honorably as a captain. After the service, he enrolled in Columbia University's law program, he later transferred to Brooklyn Law School where he graduated. After serving in the Korean War, he returned to open up a law practice in Harlem. It was during this time that he heard civil rights leader Malcolm X preaching equality. Sutton introduced himself, telling the activist that he would be his new lawyer. He represented Malcolm X until the civil rights leader's assassination in 1965.
When Manhattan borough president Constance Baker Motley received a federal judgeship, the City Council chose Sutton as her replacement. He served the remaining three years of her term and was re-elected to two more terms.
Sutton also invested in media companies including The New York Amsterdam News, New York's largest black newspaper. He also invested in AM station, WLIB, making it the first black-owned radio station in New York. He made headlines when he and his investment partners purchased the crumbling Apollo Theater in Harlem, New York. Sutton retired in 1991, and in 1992 a nonprofit foundation took over the Apollo. Percy Sutton died on December 26, 2009, at the age of 89.
Sources:
http://www.visionaryproject.org/suttonpercy/