Dorinda 'Dori' Sanders is an African-American novelist, food writer and farmer. Her first novel, Clover, was a bestseller, and won a 1990, Lilian Smith Book Award.
Sanders was born in Filbert, a community in York County. The eighth of 10 children, she grew up working on her family's peach farm. The produce was sold at an open-air market on US 321 in Filbert. Working diligently in the orchards of her family's peach farm has had a lasting impact.
Sanders attended Fairview Elementary School in Filbert and Roosevelt High School in Clover. For about a year in the early 1950s, she attended community colleges in Prince George's and Montgomery Counties in Maryland. She married in 1956; the marriage did not end officially until 1989.
Her first published novel, Clover (1990), gave a child's-eye view of racial differences in a fictional South Carolina town in the 1980s. When her father dies only hours after his interracial wedding, Clover is left with a white stepmother. The novel shows how stepmother and child are met with resentment by both races, but it also suggests that people can overcome the racial barriers of the rural and small-town South. The perceptive ten-year-old black girl resolves cultural and racial crises in the lives of several people.
Sanders also published Dori Sanders' Country Cooking: Recipes and Stories from the Family Stand (1995), a cookbook and storybook.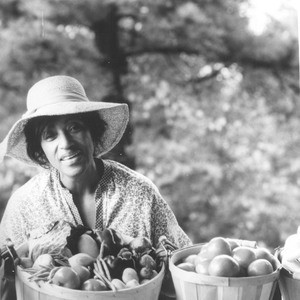 source: