Three important achievements everyone should know by Dr. Martin Luther King Jr:
In 1955, Dr. King was recruited to serve as spokesman for the Montgomery Bus Boycott, which was a campaign by the African-American population of Montgomery, Alabama to force integration of the city's bus lines. After 381 days of nearly universal participation by citizens of the black community, many of whom had to walk miles to work each day as a result, the U.S. Supreme Court ruled that racial segregation in transportation was unconstitutional.
In 1957, Dr. King was elected president of the Southern Christian Leadership Conference (SCLC), an organization designed to provide new leadership for the now burgeoning civil rights movement. He would serve as head of the SCLC until his assassination in 1968, a period during which he would emerge as the most important social leader of the modern American civil rights movement.
In 1963, Dr. King led a coalition of numerous civil rights groups in a nonviolent campaign aimed at Birmingham, Alabama, which at the time was described as the "most segregated city in America." The subsequent brutality of the city's police, illustrated most vividly by television images of young blacks being assaulted by dogs and water hoses, led to a national outrage resulting in a push for unprecedented civil rights legislation. It was during this campaign that Dr. King drafted the "Letter from a Birmingham Jail," the manifesto of Dr. King's philosophy and tactics, which is today required-reading in universities worldwide.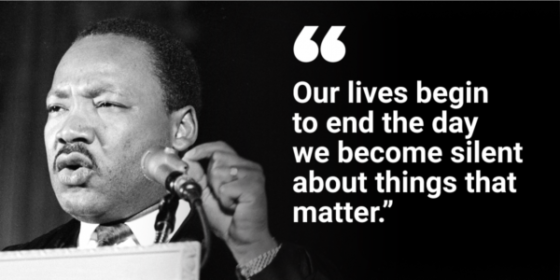 sources:
read more at:
http://www.thekingcenter.org/about-dr-king