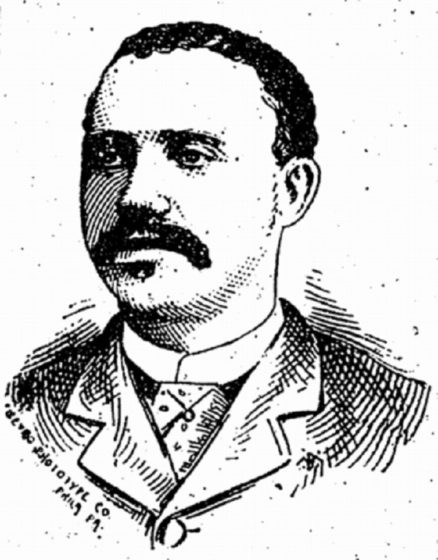 5 Top Facts to Know About Edwin R. Overall
Overall was an abolitionist, civil rights activist and politician in Chicago and Omaha
Organized the first literary society in Omaha
Deeply involved in the Underground Railroad activities
Invested widely in real estate
Found the successor group, the Golden Link Literary Club in Omaha
Edwin R. Overall, was an abolitionist, civil rights activist, and politician in Chicago and Omaha. During the 1850s and 1860s, he was deeply involved in abolition and the underground railroad activities.
Edwin was born into slavery in Saint Charles County, Missouri, August 25, 1835 to a man with the last name of Overall. Edwin was probably born to a slave woman with the last name of Williams and for the first part of his life used Williams as his last name. As a boy, he worked on a farm, and he moved to Chicago about 1855 where he attended the Jones School. In 1861, he read law in Chicago, but discontinued for financial reasons.
In 1875, his father died and Overall was awarded his father's fortune. It was at this time he changed his name from Williams to Overall. With this inheritance and his own businesses he became one of Omaha's wealthiest citizens. He invested widely in real estate and was a director and later president of the Missouri and Nebraska Coal Mining Company. The company's mine was sixteen miles from Plattsmouth.
Because of his work, Overall was in contact with many friends who visited him in Omaha, including Paul Lawrence Dunbar. His close relationship with the city government and military experience placed him on the reception committee for the visit of Ulysses S. Grant to Omaha in 1879.
At the age of twenty he moved to Chicago where he was an outspoken abolitionist. He joined the Quinn Chapel AME church, where he became a member of the Chapel's Anti-Slavery association and was involved in the Underground Railroad. He also was interested in the education of blacks. In the early 1860s, he was superintendent of the Bethel Sunday School.
In 1871, Overall organized the first literary society in Omaha, then known as the Progressive Age Association. He also helped found the successor group, the Golden Link Literary club in Omaha closely associated with the A.M.E. Church. The club's meetings became an important gathering place for Omaha African Americans. Overall died July 31, 1901 of Bright's disease.
source:
https://en.wikipedia.org/wiki/Edwin_R._Overall