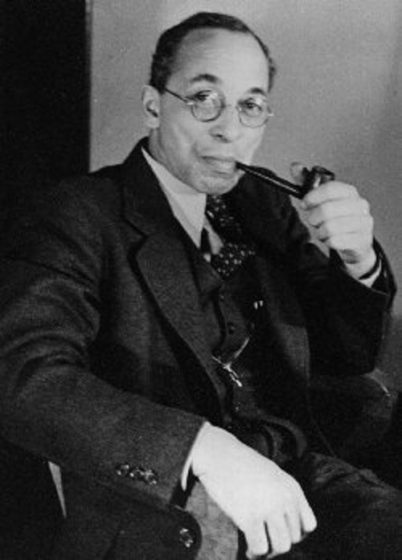 Elmer Imes was born in Memphis, Tennessee to Elizabeth Wallace and Benjamin A. Imes, both of whom were college educated and met at Oberlin College in Ohio. Benjamin earned a divinity degree at Oberlin Theological Seminary in 1880. His father was descended from free people of color in Pennsylvania at the time of the Revolution. His mother was born into slavery; her family moved to Oberlin when she was a child.
After finishing Fisk University, Imes taught mathematics and physics at Alabama Normal University until returning to Fisk in 1913 were he was an instructor and earned an M.S. In 1915, went to the University of Michigan for graduate work where, in the laboratory of Harrison Randall, began to design and construct powerful spectrometers.
He later went to the University of Michigan for additional study in physics, earning a Ph.D. in Physics in 1918, having studied under Harrison McAllister Randall. Imes became the second African American to receive a Ph.D. in Physics since Edward Bouchet did so from Yale University in 1876, and the first black in the 20th century to gain this degree.
In 1919, Imes along with Randall "published a signal work that opened an entirely new field of research: the study of molecular structure through the use of infra-red spectroscopy. Their work revealed for the first time the detailed spectra of simple-molecule gases, leading to important verification of the emerging quantum theory and providing, for the first time, an accurate measurement of the distances between atoms and a molecule.
In 1919, Dr. Imes married a Nella Larsen, one of the great poets of the Harlem Renaissance. Due to strains in their marriage, they divorced in 1933, after Imes returned to Fisk University for an academic career. In 1939, he returned to New York, conducting research as a scholar in magnetic materials at the Physics Department at New York University. He died in 1941.
source:
http://www.math.buffalo.edu/mad/physics/imes_smuele.html