Erma Henderson was once considered one of the most powerful black women in the Detroit's history. Henderson joined the council by winning a runoff election to fill a vacancy in 1972 and was re-elected the following year. She received the most votes in 1977, 1981 and 1985 council elections and served as its president.
Henderson was born in Pensacola, Florida in 1917. Within a year, her family moved to Detroit, coming north during the Great Migration along with other African Americans looking for work and more tolerant living conditions. She attended Detroit Public Schools. She earned her master's degree in social work from Wayne State. Henderson also worked as campaign manager for two black city council candidates in the 1940s and 1950s.
As a civil rights advocate, Henderson pushed for blacks to be treated fairly in the workplace, criminal justice systems, restaurants and hotels. She organized the Michigan Statewide Coalition Against Redlining in 1975, which helped lead to a state law against the discriminatory lending and insurance practice.
Henderson authored, "Down Through The Years: The Memoirs of Detroit City Council President Emeritus Erma Henderson," and held many honors, including her 1990 induction into the Michigan Women's Hall of Fame. Erma Henderson died in 2009.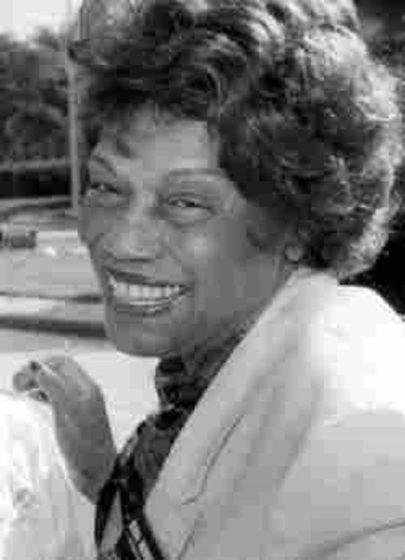 source:
https://detroithistorical.org/learn/encyclopedia-of-detroit/henderson-erma