Jim Kelly was born James Milton Kelly on May 5, 1946. He was an athlete, actor, and martial artist who rose to fame during the Blaxploitation film era of the 1970s. He is best known for his role as Williams in the 1973 martial arts action film, "Enter the Dragon." He also had lead roles in "Three the Hard Way," and "Black Belt Jones."
Born in Millersburg, Kentucky, he began his athletic career while attending Bourbon County High School in Paris, Kentucky. He competed in several sporting events including track, football, and basketball. He later attended the University of Louisville, where he played football but dropped out of school to study Shorin-ryu Karate.
Kelly began his martial arts career under the tutelage of Sin Kwan The (Shaolin-Do) in Lexington, Kentucky. He trained in Okinawan karate under the direction of Parker Shelton, Nate Patton, and Gordon Doversola.
He opened his own dojo, which was frequented by numerous Hollywood celebrities. He taught karate to actor Calvin Lockhart for a role in a thriller feature film Melinda (1972), and also plays a martial arts instructor in the movie.
After 1982, Kelly did not appear in any films. He died in 2013.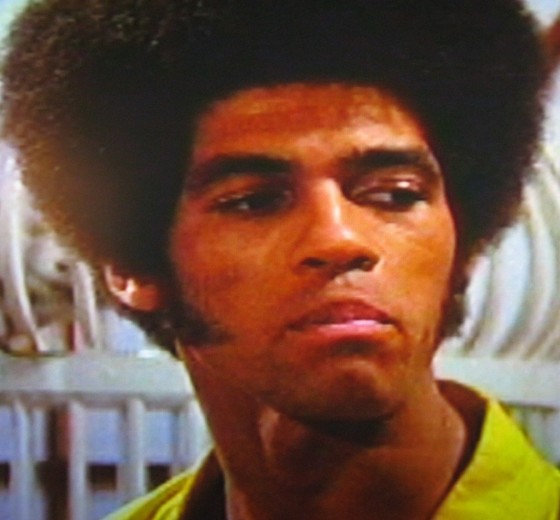 source: