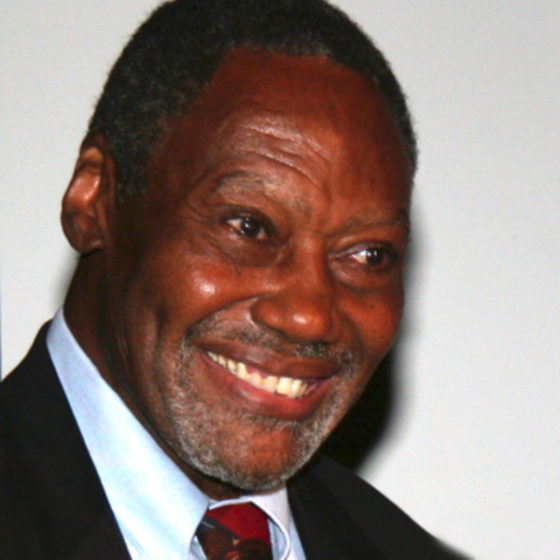 Minister Solomon Seay Sr., was often referred to as the "spiritual father" of the civil rights movement by Martin Luther King Jr.  Seay played key roles in several early grassroots civil rights movement efforts in Alabama's Black Belt region and beyond. In the late 1940s, Seay became an active member in Montgomery's Interdenominational Ministerial Alliance and other civic groups that paved the way for the Montgomery Improvement Association (MIA), for which Seay served as its third president and authored the organization's preamble.
Seay Sr. was born on January 25, 1899, near Shorter, Macon County, in the tenant farming community of Michel Hill. He was the 13th of 18 children born to Isaac Seay and Hagger Warren Seay. Seay developed a childhood interest in reading Christian theology and received his early education at the White A.M.E. Church near Shorter and the Mount Meigs Institute, also known as Carter's School, established in 1888 by Tuskegee Institute graduate Cornelia Bowden near Montgomery, Montgomery County.
He left home with several brothers in 1915 to work in various railroad and steel mill camps. Seay returned to Alabama in 1918 to complete his education, entering the Lomax-Hannon School, which trained African American ministers for the AME Church, near Greenville, Butler County. There, Seay honed his talents for public speaking and song-leading, and upon completing his studies in 1920 was assigned to the St. Luke Circuit near Camden, Mississippi.
In 1964, Seay established a Head Start center in the Madison Park community to promote better education, business, health, and housing opportunities for local African Americans and opened an additional 25 centers in the city by the end of 1965. That year, Seay was assigned to the Clinton Memorial AME Church in Selma. Seay established Head Start facilities in Selma as well and developed credit unions with the assistance of local leader Ed Moss to provide investment opportunities to poor African American farmers.
Seay advised Dr. King on the development of the Southern Christian Leadership Conference (SCLC) and was a defendant in the New York Times v. Sullivan U.S. Supreme Court case that helped guarantee freedom of speech and the press in the United States. He also served as a minister for the African Methodist Episcopal (AME) Zion Church in congregations throughout the southeastern United States from the 1920s into the 1970s. Seay died on April 8, 1988, at his home in Madison Park in Montgomery.
source:
http://www.encyclopediaofalabama.org/article/h-3769