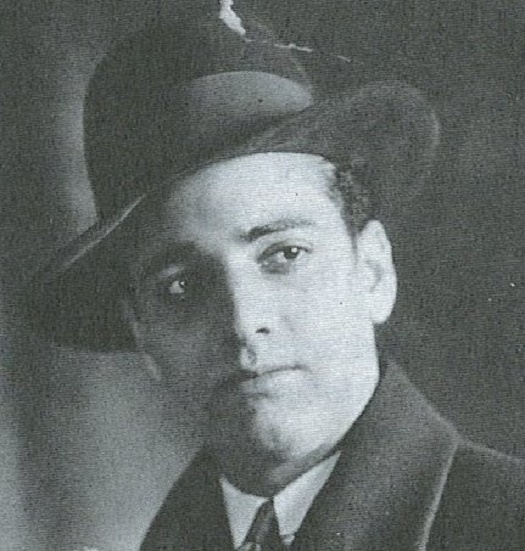 Stage and screen actor Lorenzo Tucker was often referred to as the "Black Valentino." He could often be seen playing the romantic lead in the early films of Oscar Micheaux.
Lorenzo Tucker was born on June 27, 1907, in Philadelphia, Pennsylvania. He started acting while attending Temple University. From 1926 to 1946, Tucker appeared in 18 of Micheaux's films, including When Men Betray (1928); Wages of Sin (1929); Easy Street (1930); Harlem Big Show, Veiled Aristocrats (1932); and several others
Often called the "Black Valentino" because of his favorable good looks and romantic lead roles, he became a movie star to black America and often mentioned in the leading black newspapers. One of Micheaux and Tucker's most controversial films was Veiled Aristocrats, in which Tucker played a black man who passed as white and tried to persuade his sister also to pass for white. He also made an uncredited cameo appearance with Paul Robeson in 1933's The Emperor Jones.
One of his most his most controversial roles came in The Constant Sinner, in which he portrayed a pimp, Money Johnson, for whom Mae West was a prostitute. During this time, miscegenation was outlawed in some parts of the South; when the film opened, people were outraged to see a black man kissing a white woman.
During World War II, Tucker was a tail gunner in the U.S. Army Air Corps. After the war, Tucker appeared in Louis Jordan's film Reet, Petite and Gone in the early 1950s. He returned to the stage appearing in a London production of Anna Lucasta.
Tucker later became an autopsy technician for the New York City medical examiner, where he worked on the bodies of Malcolm X and Nina Mae McKinney. Tucker died of lung cancer at age 79.
sources: