Murray Henderson was a philanthropist who started and operated his own funeral home.
Henderson was born January 2, 1883 in Algiers. He attended McDonogh No. 5 Elementary School. He later studied as an apprentice at the John A. Barrett Funeral Home. Henderson started his funeral home business in the backyard of his home with two sets of horses and a horse drawn carriage.
In 1913, with the help of other family members, he was able to move the location of the funeral home. Henderson spent years of his life, working for better conditions for those less fortunate than himself. During the severe influenza epidemic of 1918, he paid the medical expenses of many victims of the illness and provided food for impoverished convalescents. He even buried many of those who died from this devastating illness at little or no cost at all. At Christmas time, he provided toys for needy children.
As a civic leader, he worked untiringly to obtain recreational facilities and other community improvements. His humility was reflected in his desire to seek no praise for his work as he remained in the background while encouraging others to cooperate with him. For his outstanding community involvement and his generous spirit, he was honored with an elementary school in the Algiers community in his name.
Henderson died in Algiers on April 15, 1930 at the age of 47. He is buried in McDonogh Cemetery.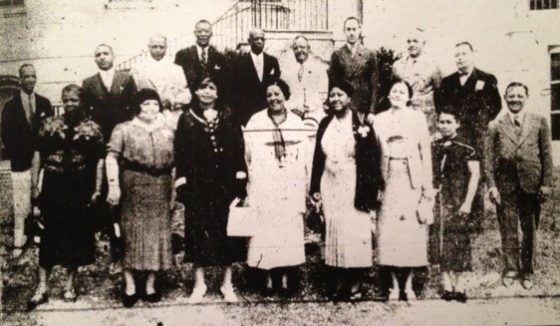 source:
http://www.murrayhendersonfuneralhome.com/fh/aboutus/history.cfm?&fh_id=12624