Rikers Island was named after Richard Riker (1773-1842).
Riker reportedly was a member of a New York Kidnapping Club. It was composed of local officials, such as Tobias Boudinot and Daniel D. Nash, who captured Free Blacks and turned them in for a reward.
Black abolitionists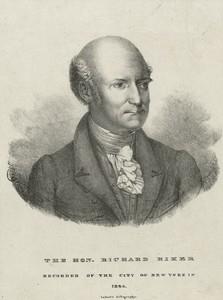 , including David Ruggles in New York City, formed vigilance committees to protect their children. In addition, Ruggles and the committees arrested the slave catchers and published their names in black-owned abolitionists newspapers and pamphlets.
A lawyer and eventual judge, Riker saw free blacks on the lowest social level possible. According to historians:
"When seven-year-old schoolboy Henry Scott was seized as a fugitive slave from his classroom, the kidnappers forcibly brought the terrified child before Richard Riker, the magistrate of New York City. They claimed that the boy was property belonging to white Virginian Clara Haxall. Though they could not produce paperwork substantiating their wicked claim, instead of discharging the case, Riker—reputedly a former slaveholder—postponed the case and sentenced Henry to jail in the interim."
Rikers Island, New York's main jail complex, was opened in 1932 in commemoration of his deeds.
Original story was written by Lestey Gist and found on The Gist of Freedom's Facebook page