In 1849, the case of Roberts vs. The City of Boston was established, which was about a five-year-old black girl being denied the right to attend school.
Sarah Roberts was denied the right to attend a local primary school because she was black, so her father sued the state. The judge who presided over the case was Chief Justice Lemuel Shaw. The lawsuit was part of an ordinance which had been passed in 1845, which stated, any child "unlawfully excluded from the public schools" could recover damages and sue the city.
Sarah Roberts had been forced to walk past five white schools on her way to the black school. Roberts' father contracted the talented attorney, abolitionist, and later United States Senator, Charles Sumner, who teamed up with Robert Morris, a young Black abolitionist and activist lawyer from Boston. This legal duo broke new ground in their argument before the court. Invoking "the great principle" embodied in the Constitution of Massachusetts, they asserted that all persons, regardless of race or color, stand as equals before the law.
In April 1859, the Supreme Judicial Court issued its ruling on the case in Roberts v. Boston. Chief Justice Shaw and decided the case on narrow legal groups, ruling in favor of the right of the school committee to set education policy as it saw fit. Shaw did not find any constitution reason for abolishing Black schools, so the Boston schools would continue to operate as desired and remained segregated.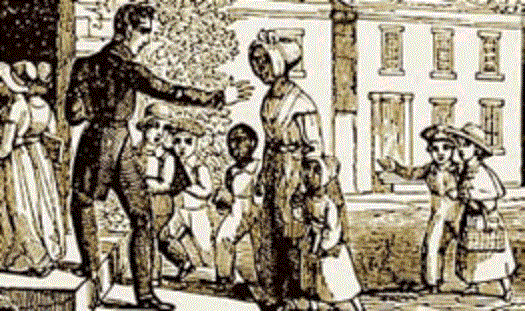 sources:
http://brownvboard.org/content/prelude-brown-1849-roberts-v-city-boston
http://aaregistry.org/historic_events/view/roberts-vs-city-boston-begins