Russell Gideon was a Seattle businessman, a pharmacist, and a pioneer in senior housing. From 1977 until his death, he was recognized yearly by Ebony magazine as one of the nation's 100 most influential black citizens.
Born October 9, 1904, in Liverpool, Nova Scotia, Canada, he moved with his family to Calgary, Alberta, when he was nine years old. He was an all star athlete in hockey, baseball, track, and football. By age 15, he was working after school as a drugstore delivery boy; on weekends, he played the drums in a five-piece band that he organized.
After completing his education, Gideon moved to Boston to become a pharmacist. in 1941, he graduated from Western Massachusetts School of Pharmacy. During World War II, he served as a technical sergeant in the 366th Infantry Medical Corps in Africa and Italy.
In 1946, he moved to Seattle with his wife, Lillian. He bought a drug store at 22nd Avenue and E Madison Street and operated it until 1963.
As a pioneer in senior housing, Gideon built the Elizabeth James House, named for his mother. He served as president of the East Madison-East Union Commercial Club and he organized the Central Area's Seafair Mardi Gras festivities.
Gideon served on many boards, including the Florence Crittenden Home, Foundation for International Understanding through Students at the University of Washington, Seattle Urban League, and the East Madison YMCA, at which he directed fundraising for the swimming expansion.
In 1984, a bust was commissioned in 1984 to honor his reign. It was placed in the Masonic Cathedral's "Hall of Fame" in Philadelphia. Russell Gideon died on September 29, 1985.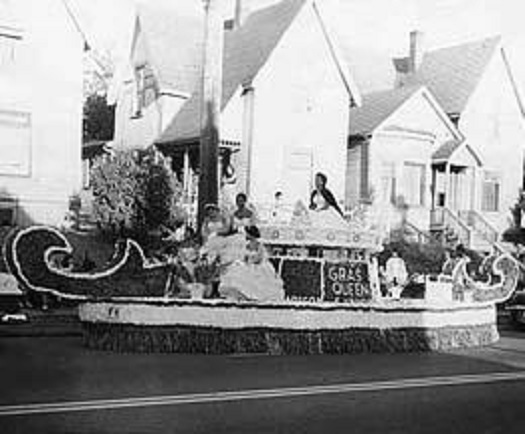 source:
http://www.historylink.org/index.cfm?DisplayPage=output.cfm&file_id=238