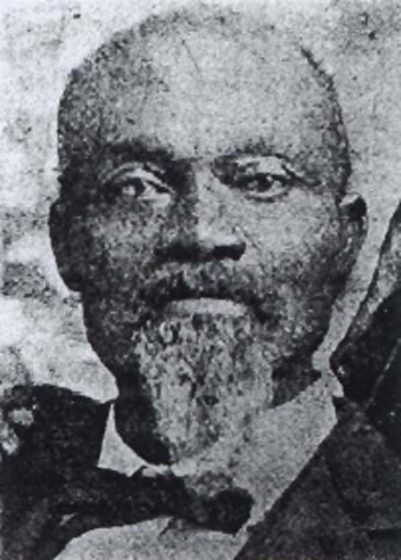 William H. Brisby was a blacksmith and served one term in the House of Delegates (1869–1871), representing New Kent County.
Brisby was born in August 1836 in New Kent County to Roger Lewis, a free African American, and Marinda Brisby, who was of Pamunkey Indian origins. Lewis was much older than Marinda Brisby and died before March 1838. She returned to her family, who had not approved of Lewis, and the boy took his mother's name. Very little is known of Brisby's early life. He had a brother and probably sisters; a nephew and a niece lived with him at one time.
Brisby soon established himself in the free black community there. He worked on the construction of the Richmond and York River Railroad and used his wages to purchase a set of blacksmith's tools. With a partner, Brisby set up a blacksmith shop at Talleysville in 1859.
The advance toward Richmond of the Union Army of the Potomac during the Peninsula Campaign in the spring of 1862 brought war to New Kent County. Free people of color were being forced to work on Confederate fortifications near Yorktown. To avoid impressment Brisby served for several months as a blacksmith for a troop of Confederate cavalry stationed in the county. He traveled with the cavalry but at least could still oversee his farm and smithy.
After the Civil War, Brisby became active in Republican politics.  In 1869, he was elected to the Virginia House of Delegates, where he served for two years.  Later he served on the New Kent County Board of Supervisors between 1880 and 1882.  Brisby was a Justice of the Peace in the county from 1870 to 1910.  In his long career as magistrate Brisby tried both black and white defendants.  Brisby's political accomplishments came despite a limited education.  He taught himself to read and write during the War and later studied law.
In 1885 Brisby and his brother, Matthew Brisby, went into debt to buy a steam sawmill, which they moved to his 129-acre property. The sawmill proved unprofitable, and his brother died before 1891, leaving Brisby responsible for all that they owed. He fell further into debt, assisted, according to family tradition, by a combination of alcohol and unscrupulous white men. Brisby began selling his property to stave off his creditors. Finally, in 1907 the county sold the last of his land at auction. Brisby died in 1916 of kidney failure.
sources:
https://www.encyclopediavirginia.org/Brisby_William_H_1836-1916#start_entry