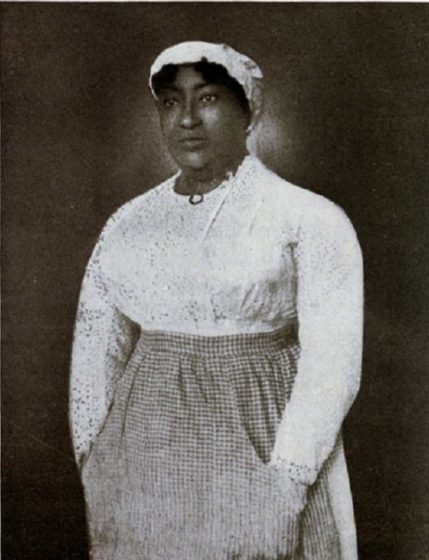 Annie Fisher was an accomplished cook, caterer, and businesswoman in Missouri. Fisher claimed her success to being able to cook "real old Missouri style" dishes.
Fisher was born on December 3, 1867, in Boone County, Missouri, the daughter of former slaves Robert and Charlotte Knowles. From an early age, Fisher worked to help support her family. She attended school when possible, but did not complete her education.
In 1904 the Louisiana Purchase Exposition was held in St. Louis. Annie Fisher entered her beaten biscuits and reportedly won a gold medal. She worked as a cook for the George Bingham Rollins family in Columbia and the Sigma Alpha Epsilon fraternity at the University of Missouri before starting her own catering business.
People fell in love with Fisher's cooking, especially her country ham and beaten biscuits. She catered events of all sizes and owned enough silver, linen, and china for one thousand place settings. Former Columbia residents living in New York, Denver, and Los Angeles placed orders for her biscuits and fruit cake.
Fisher claimed she was successful because she cooked "real old Missouri style," which meant she used butter instead of oleomargarine, and because she prepared all of the food herself. She could make anything from scratch, "from ice cream to roasted turkey," and could "write a menu for any occasion." Fisher was a shrewd businesswoman and saved much of her income.
She also owned a small farm where she raised hogs that were used to make her famous hams. By 1919, Fisher reportedly made $500 a year from selling hams and an additional $1200 from her rental property. Annie Fisher died on June 11, 1938, in Columbia, Missouri.
source:
https://shsmo.org/historicmissourians/name/f/fisher/