Henry T. Sampson is the first African-American to earn a Ph.D. in Nuclear Engineering in the United States. He is best-known for inventing the "gamma-electric cell" in 1971.
Sampson was born in Jackson, Mississippi, in 1934. He graduated from Lanier High School in 1951. He later attended Morehouse College in Atlanta before transferring to Purdue University in Indiana, where he became a member of the Omega Psi Phi fraternity. He received a Bachelor's degree in science from Purdue University in 1956. He graduated with a M.S. degree in engineering from the University of California, Los Angeles, in 1961. Sampson also received an M.S. in Nuclear Engineering from the University of Illinois Urbana-Champaign in 1965, and his Ph.D. in 1967.
Some of his accomplishments include earning the Atomic Energy Commission honor between 1964 and 1967. In 1982, awarded the Black Image Award from Aerospace Corporation. He was also awarded the Blacks in Engineering-Applied Science Award, and a prize for education by the Los Angeles Council of Black Professional Engineers in 1983.
In addition, he authored [easyazon_link identifier="0810820706″ locale="US" tag="trehottop-20″]Ghost Walks: A Chronological History of Blacks in Show Business, 1865-1910[/easyazon_link]. Sampson also produced documentary films on African American filmmakers.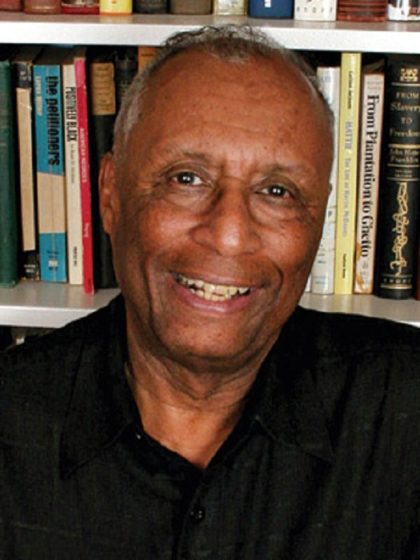 source:
http://www.africanamerica.org/topic/dr-henry-t-sampson-inventor-of-the-gamma-electrical-cell