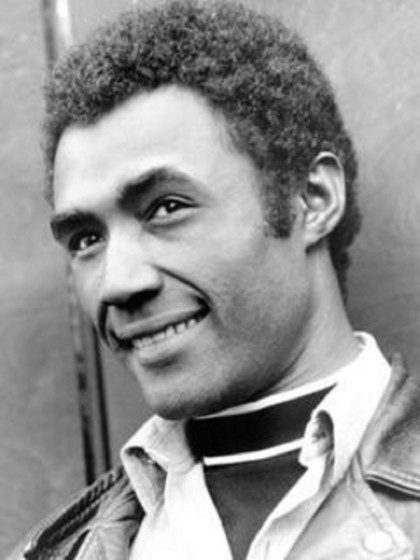 Calvin Lockhart was a Bahamian stage and film actor. He was best known for his role as Biggie Smalls, a big-time gangster in the 1975 Warner Bros. film "Let's Do It Again" alongside Sidney Poitier, Bill Cosby and Jimmie Walker.
Lockhart was born in Nassau, Bahamas, and relocated to New York City when he was 18. He attended  Cooper Union School of Engineering for one year and then left to pursue an acting career. While trying to establish a career as an actor, he took work as a taxi driver and operated a carpentry business.
He first caught moviegoers' attention in  urban films Cotton Comes to Harlem and Halls of Anger before transitioning to"blaxploitation" movies.
Lockhart made his Broadway debut in 1960, playing a gang leader in The Cool World, which was closed after just two performances. Later, he traveled to Italy, where he formed his own theater company in which he both acted and directed before moving to West Germany and then England. His first notable screen role was in Joanna, a 1968 film about interracial romance.
In the 1980s he was a guest star for seven episodes in the prime-time soap opera Dynasty, playing Jonathan Lake, a love interest of the character Dominique Deveraux played by Diahann Carroll. He also starred in Ossie Davis's Cotton Comes to Harlem (1970) as the Reverend Deke O'Malley, who is under investigation by the movie's main characters.
His character's name in the film Let's Do It Again Biggie Smalls was used by Christopher Wallace before a lawsuit forced Wallace to change it to Notorious B.I.G. Lockhart returned to the Bahamas in the late 1990s and worked as a director on several productions of the Freeport Players Guild. He shot his last film in the Bahamas, Rain, which was released the year of his death.
Lockhart died in the Bahamas from stroke related complications in 2007.
sources:
http://www.biographies.net/people//en/calvin_lockhart
http://www.imdb.com/name/nm0516865/