Dorothy Boulding Ferebee was a physician, administrator and an advocate for children and women. She became a member of the executive board of UNICEF and the White House's Children and Youth Council.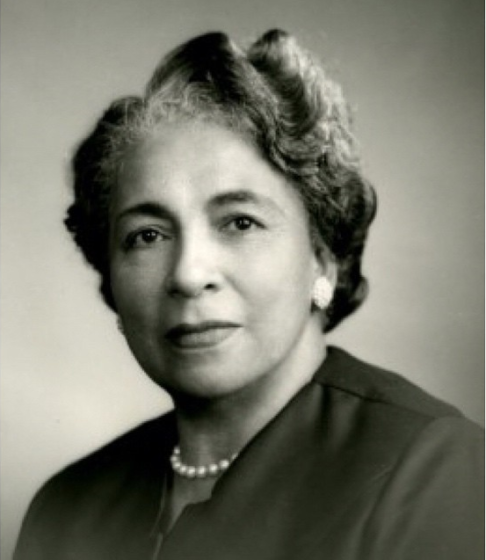 Ferebee was born on January 15, 1889, to Florence and Benjamin Boulding. She attended Armstrong Grammar School, and later graduated from English High School in Boston, Massachusetts, with honors. She later attended and graduated from Simmons College in Boston. She also graduated from Tufts University School of Medicine in 1924. She married Claude Thurston Ferebee, a dentist and medical educator at Howard University.
In the late 1920s, in an attempt to improve medical services for African Americans in the District of Columbia, Boulding opened the Southeast Neighborhood House, a clinic for poor African Americans. She later established the Southeast Neighborhood Society, which had a daycare center for children of working single mothers.
Ferebee joined the faculty of Howard University and became the medical director of the Mississippi Health Project at the university, a rural health initiative sponsored by the Alpha Kappa Alpha sorority. She later served as a professor at Howard University Medical School and as the director of Howard University's Health Services while she maintained her private medical practice.
She also became involved in the civil rights movement as a member of the National Council of Negro Women (NCNW).   In the fall of 1949, the organization elected Ferebee as president, succeeding Mary McLeod Bethune. Under her leadership, NCNW programs publicly addressed and opposed racial discrimination against black men and women in education, employment, housing, voting, the military, and health care.
President John F. Kennedy selected Ferebee to join the Council for Food for Peace, sending her on a five-month tour of Africa. As a delegate to an international conference of women of African descent, she represented 19 countries in Latin America, Africa, and the Middle East.
In 1967, Ferebee spoke for the 3,000 delegates of the World Health Assembly in Geneva, Switzerland. She officially resigned from Howard University in 1968, but continued to lecture about preventive medicine at Tufts University. Dorothy Boulding Ferebee died on September 14, 1980.
sources:
https://www.nlm.nih.gov/changingthefaceofmedicine/physicians/biography_109.html