Floyd Patterson was a renowned boxer who won the heavyweight title at the age of 21 and was known as the "Gentleman of Boxing." He was the youngest man to ever capture the title until Mike Tyson eventually won at the age of 20.
Patterson was born in Waco, North Carolina, and was later raised in Bedford-Stuyvesant, Brooklyn. He was one of eleven children and always into mischief, skipping school and getting caught stealing on several occasions.
As an early pro, he fought as a light heavyweight. The first loss of his career was a controversial decision to former 175-pound champ, Joey Maxim. When Rocky Marciano retired in 1956, Patterson seized the opportunity.
With the heavyweight title vacant, Patterson beat Tommy Jackson in a title elimination bout, and then knocked out 42-year-old light heavyweight champion, Archie Moore, in the fifth round to win the vacant crown. He was only 188 1/2 pounds when he was stopped in the seventh round by Muhammad Ali in his last fight in 1972.
Patterson retired after his 1972 loss to Ali. In 1995, he was named Boxing Commissioner for the State of New York. He also was inducted into the International Boxing Hall Of Fame. He had a record of 55 wins, 8 losses, and 1 draw, with 40 wins by knockout. He died in 2006 at the age of 71 from Alzheimer's disease.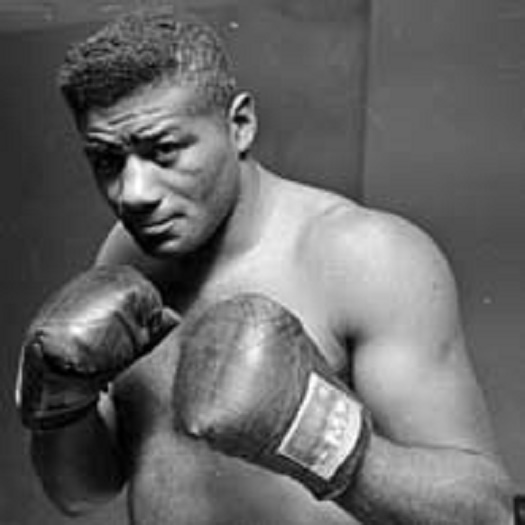 sources:
http://www.biography.com/people/floyd-patterson-9434776
https://en.wikipedia.org/wiki/Floyd_Patterson