George Luther Pendleton was a distinguished lawyer of Annapolis, MD. He was known for a case where his efforts were to save the life of John Snowden.
Pendleton was born on May 29, 1866, in Millestone, Virginia (in King and Queen County) to William and Katie (Bird) Pendleton.
He attended local public schools and earned a degree at the Hampton Normal and Agricultural Institute (now Hampton University) He went on to receive his law degree from Howard University in Washington, D.C., and was admitted to the bar of the Maryland Court of Appeals on January 11, 1898.
After college, Pendleton settled in Annapolis, Maryland, where he married Clarena Harris on June 7, 1899. By 1900, he was practicing law in Annapolis. The family relocated to Baltimore around 1908.
One of Pendleton's famous cases was his last minute effort to save the life of John Snowden, an African American man convicted of the murder of Lottie Mae Brandon, a pregnant white woman. On Wednesday, February 19, 1919, one week before Snowden's scheduled execution, Pendleton, on behalf of the Lodge of Elks, met with Snowden in his Annapolis jail cell to obtain his signature on writs of habeas corpus and certiorari. It was Pendleton's intention to appeal the case to the United State Supreme Court. Pendleton based the appeal on claims that "Snowden's case was removed to Baltimore County without his consent and that the jury did not deliver a proper verdict of 'murder in the first degree.
When Pendleton reached the jail, the Sheriff tried to stop him, saying that he was not authorized by the Elks and that the Snowden case had cost the state enough money already and it did not need to proceed any further. It was decided that another lawyer, Jerry Smith, who represented Sheriff Bellis and the State, would read the petitions to Snowden in his cell, and let him decide whether to sign them or not. After having both writs read to him "slowly" and "word by word." Snowden consulted with his spiritual advisor, Rev. Benjamin Holt, and agreed to sign them.
On Thursday, February 20, Snowden "signed the papers in a shaky hand and sent them back to Attorney Pendleton, who was waiting in the sheriff's office at the courthouse."
Snowden's supporters kept hope alive that Maryland Governor Emerson C. Harrington would commute the sentence from death to a life sentence, and were caught off guard by Pendleton's move to appeal to the U.S. Supreme Court. Despite the many efforts of Pendleton and other Snowden supporters, Chief Justice Edward Douglass White refused to grant the writs, meaning the Supreme Court would not hear the case. John Snowden was hanged in the yard of the Annapolis jail on February 28, 1919.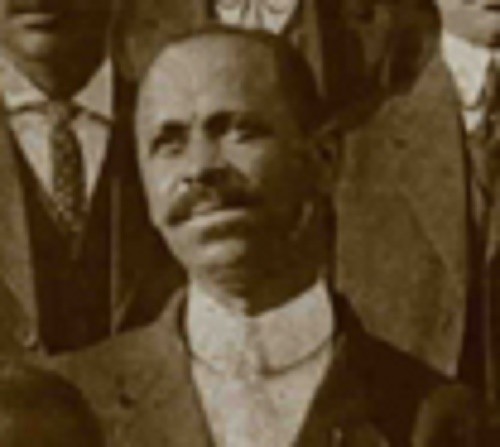 source:
http://msa.maryland.gov/megafile/msa/speccol/sc3500/sc3520/013600/013692/html/13692images.html