Jane Edna Harris Hunter was a nurse and social worker who housed young black women in the Phillis Wheatley Home and trained them in various professions. She was born on Woodburn Farm Plantation in South Carolina on December 13,
Hunter was born on Woodburn Farm Plantation in South Carolina on December 13, 1882 to Edward Harris and Harriet Milner. She briefly attended a one-room schoolhouse and at a Baptist church school, before moving in with an aunt in 1893 after her father's death. The change in family circumstances eventually meant that Hunter had to enter the workforce. She worked as a domestic with a family in Aiken, South Carolina.
In 1896, two black Presbyterian missionaries who ran a school in Abbeville hired for Hunter, so she could work her way through Ferguson Academy ( Ferguson-Williams College). She graduated in 1900. About the same time, at the urging of her mother, she married a man forty years her senior, Edward Hunter. The marriage lasted only fifteen months and produced no children.
Hunter moved to Charleston where she met Ella Hunt, an African American Ladies Auxiliary worker. Hunt encouraged the younger woman to pursue a career in nursing and helped Hunter gain admittance in 1902 to the Cannon Street Hospital and Training School for Nurses in Charleston. Her experience in the worst part of city left Hunter with the desire to help fellow African Americans. To gain additional nursing skills, Hunter transferred to the Dixie Hospital and Training School at Hampton Institute in Hampton, Virginia, in 1904.
After receiving her nursing degree, Hunter moved to Cleveland, Ohio, in 1905 because the city purportedly offered good employment opportunities for blacks. However, she soon learned obtaining good employment was the same as most states. Hunter paid her bills through cleaning jobs while continually attempting to secure private duty nursing positions. Her difficulties, as a southern African American woman attempting to adjust to northern urban life, prompted Hunter to open the Phillis Wheatley Home in 1913, named for the African American slave poet.
Hunter opened her house to young black women in the Phillis Wheatley Home and trained them in different professions. The home became the largest independent residence facility for black women in the United States, but it was not without controversy. Hunter's policy of directing the settlement house's employment bureau to steer black women into domestic service led to allegations that she was contributing to the second-class status accorded.
Hunter held honorary degrees from Fisk University, Allen University in Columbia, SC, and Central State University in Wilberforce, Ohio. She also founded the Women's Civic League of Cleveland (1943), belonged to the (NAACP), and served as vice-president and executive committee member of the National Association of Colored Women. Jane Edna Harris Hunter died on January 19, 1971.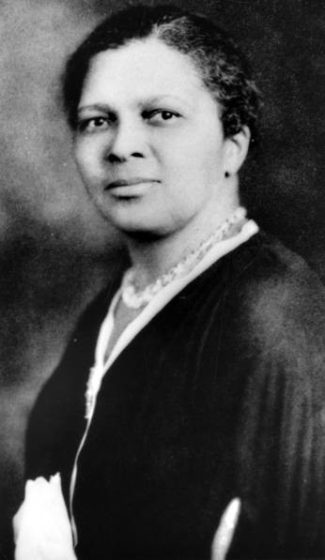 sources:
https://case.edu/ech/articles/h/hunter-jane-edna-harris/