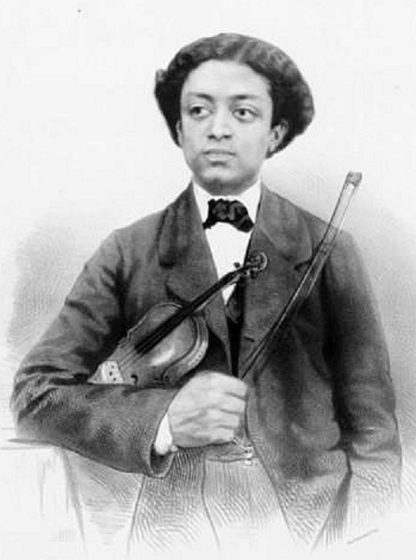 Jose Silvestre White aka Jose Silvestre White y Lafitte was an Afro Cuban violinist and composer.
His father Don Carlos White was Spanish and his mother was Afro-Cuban. After receiving early musical training from his father, who was an amateur violinist, José White gave his first concert in Matanzas on March 21, 1854. He was accompanied by the visiting American pianist-composer Louis Moreau Gottschalk, "who encouraged him to pursue further violin studies in Paris and raised money for him to travel there".
José White studied at the Paris Conservatory between the years 1855 and 1871 and was highly praised by Rossini. From 1877 to 1889 White was director of the Imperial Conservatory in Rio de Janeiro, Brazil, where he served as court musician for the Emperor Pedro II. Afterwards he returned to Paris to spend the rest of his days. The famous 1737 "Swansong" Stradivari was his instrument.
His most famous work is La Bella Cubana, a habanera. White also wrote a virtuosic violin concerto, recorded several decades ago on the Columbia label.
White appeared twice as guest soloist with the New York Philharmonic under Theodore Thomas during the 1875-1876 season and gave additional concerts in the greater New York area. He also gave concerts in Boston, Washington, and Philadelphia.
White served as director of the Imperial Conservatory in Rio de Janeiro, Brazil from 1877 to 1889. He returned to Paris during the winter of 1889 and resided there until his death in 1918.
sources:
http://chevalierdesaintgeorges.homestead.com/white.html
http://www.blackpast.org/gah/white-joseph-silvestre-1835-1918