Jules Lorenzo Cobb Bledsoe was a baritone singer and composer who was best known for his ability to sing in various languages. He was born in Waco, Texas, to Henry L. and Jessie Bledsoe in 1898. When his parents spit, Bledsoe moved with his mother to live with the Cobb family. He later graduated from Central Texas Academy in Waco as class valedictorian in 1914.
After graduating, he first attended Virginia Union College from 1918 to 1919, where he was a member of ROTC, and finally enrolled at Columbia University, where he studied medicine from 1920 to 1924. During this time, he studied music under Claude Warford.
Bledsoe made his professional singing debut at New York's Aeolian Hall on April 20, 1924, with the sponsorship of impresario Sol Hurok. As a concert artist, Bledsoe performed throughout the United States and Europe. In 1926, he performed as Tizan, the leading role in the opera "Deep River."
He was also known for his greatest achievement as Joe in Florez Ziegfeld's 1927 production of Jerome Kern's "Showboat." His interpretation of "Ol' Man River" made the song an American classic. Bledsoe wrote several patriotic songs and songs that were in the style of spirituals and folk songs. He died in 1943.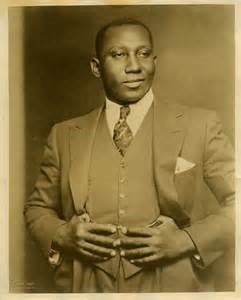 source:
http://www.imdb.com/name/nm0088138/bio