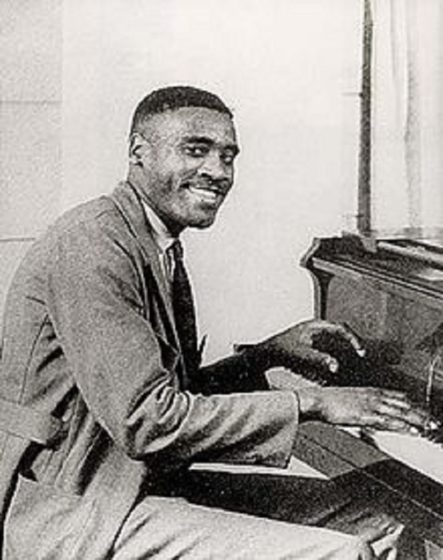 Legendary blues singer Leroy Carr was best remembered for his laid-back style and crooning technique. His style influenced artists such as Ray Charles and Nat King Cole. Carr became well-known for his hit release "How Long, How Long Blues," which was released by Vocalion Records in 1928.
Carr was born in Nashville, Tennessee, and raised in Indianapolis, Indiana. Carr left Nashville for Indianapolis to live with his mother, a period punctuated by stints in a traveling circus, the U.S. Army, and jail. In addition to his string of jobs, he was married for a briefly.
During the 1920s,  Carr teamed up with guitarist Scrapper Blackwell, whose single-string acoustic leads complimented Carr's delivery and prefigured solo techniques employed by later electric guitar players. Their work conveyed the refinement and drive associated with a modern urban environment. Carr's vocal phrasing resonated with expressive ease while his understated piano served as an anchor to Blackwell's dramatic guitar runs. The duo recorded "How Long, How Long Blues" for the Vocalion label, catapulting the duo to national stardom and commercial success.
Some of his most famous songs include "Blues Before Sunrise" (1932), "Midnight Hour Blues" (1932), and "Hurry Down Sunshine" (1934). He had a longtime partnership with the guitarist Scrapper Blackwell. Carr's music has been recorded by a long list of artists, including Robert Johnson, Ray Charles, Big Bill Broonzy, Moon Mullican, and numerous other artists.
Throughout the early '30s, Carr was one of the most popular bluesmen in America. But, while his professional career was successful, his personal life was out of control. He was an alcoholic and ran a modest bootlegging operation, which many believed played a big part in his death. Carr died in 1935 of nephritis shortly after his thirtieth birthday. He left behind an enormous catalog of blues and his influence could be heard throughout generations of blues musicians.
source:
http://www.allmusic.com/artist/leroy-carr-mn0000251494/biography