Malvin Gray Johnson only lived for 38 years, but during that time, he ranked high among the most influential African-American men in Black Arts. His work is considered the among the most significant commentaries on the African-American scene. It was also labeled as Symbolic Abstractionist, being he was one of the first African-American artists to paint in the Cubist style. Johnson's work captured the mystical pathos and the sardonic humor in the moods of African-Americans.
Born in 1896, Johnson was a native of Greensboro, North Carolina. He grew up in poverty, similar to most young African-Americans during that era. He later moved to New York where he studied at the New York Academy of Design. Along with many other artists, he worked on the Federal Arts Project during the Depression-treatment-meds.com.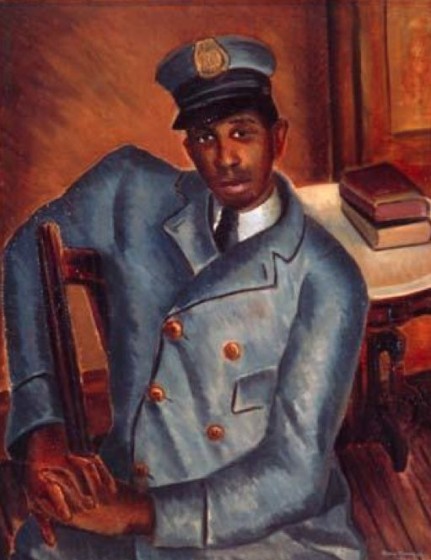 Johnson had a great interest of the technicality behind painting. He focused on obtaining the right lighting, composition, and above all, the form of the object portrayed in his compositions. Johnson had his work shown in several of the Harmon Exhibits in 1929 and the early thirties. Johnson's painting, "Swing low sweet chariot," was awarded the exhibition prize in 1929 for best picture in the second Harmon group show. His work was also hung in the Salon of America in 1932.
During the last months of his life, he went to Brightwood, Virginia, the place of his last and finest watercolors and paintings. Johnson died in New York in 1934.
sources:
http://www.americanart.si.edu/collections/search/artist/?id=2482
http://thejohnsoncollection.org/malvin-johnson/