By: Jahthaime Smith 
I've created this title in jest of course.  According to numerous sources, Nick Cannon has "quit" NBC's America's Got Talent after an 8 season run, for a "joke".  Apparently, during the mogul's stand up special on Showtime, Stand Up, Don't Shoot, which premiered Friday, he stated:
"I honestly believe, once I started doing America's Got Talent, they took my real N— card. They did! Because then like these type of people started showing up to my shows,"
With this he allowed his Caucasian brethren to have a peek behind the African American curtain. "I can't do the real N!$$a stuff no more, because then they'll put me on TMZ." He jokingly insinuated NBC stood for "N!$$a Better Come on" and felt, like many African Americans constrained by, cultural assimilation (which some refer to as selling out).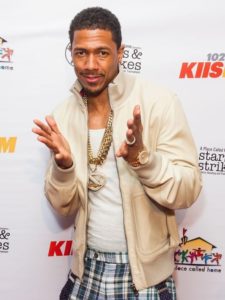 Ominously, like many other African Americans on the job, Cannon knew by revealing his unapologetic blackness, he would be fired from his job.  "If they fire me from AGT for the things I've said … I can sue them and create a whole new controversy — 'NBC hates black people!'" he laughed.  Reminds me of a certain Chicago Rapper in 2005.  
Here's a statement from the outspoken mogul's website: http://www.nickcannon.com/news/nick-cannon-announces-his-departure-americas-got-talent
I write this from a deeply saddened and dolorous mindset. After days of deliberating over some extremely disappointing news that I was being threatened with termination by Executives because of a comedy special that was only intended to bring communities closer together, I was to be punished for a joke.

This has weighed heavy on my spirit. It was brought to my attention by my "team" that NBC believed that I was in breach of contract because I had disparaged their brand. In my defense, I would ask how so? Or is this just another way to silence and control an outspoken voice who often battles the establishment. Recently many of my mentors have cautioned me that soon "The System" would come down on me because I was speaking too many truths and being too loud about it. I had no idea that it all would hit so close to home. I find myself in a dark place having to make a decision that I wish I didn't have to, but as a man, an artist, and a voice for my community I will not be silenced, controlled or treated like a piece of property.


There is no amount of money worth my dignity or my integrity. I have loved hosting AMERICA'S GOT TALENT for the last 8 seasons, watching talented, brave, and courageous Americans accomplish their dreams in front of millions has been nothing but a joy, and everyone has been a pleasure to work with but my soul won't allow me to be in business with corporations that attempt to frown on freedom of speech, censor artists, and question cultural choices. Not to get too detailed but this isn't the first time executives have attempted to "put me in my place" for so called unruly actions. I will not stand for it. My moral principles will easily walk away from the millions of dollars they hang over my head. It's never been about the money for me, what is difficult to walk away from is the fans, the people who love me on the show. This hurts tremendously. I felt like I was apart of the fabric of our great nation every summer, representing every culture, age, gender, and demographic. Now for the rug to be pulled from underneath me and to be publicly reprimanded and ridiculed over a joke about my own race is completely wrong and I have to do something about it.

I have fought many battles in my career and have never been afraid to go up against the system. I have mulled over my process for days and felt it was best to once again speak my mind about an unjust infrastructure that treat talent like they own them. Maybe it was my mistake for signing the contract in the first place, in which I will take full responsibility and have already taken action to restructure my own team of advisors. I now have to set out on a journey of freedom as an artist. As I was quoted in a recent interview, "You can't fire a Boss!" and that is the essence that I possess.

So I wish AGT and NBC the best in its upcoming season but I can not see myself returning. As of lately I have even questioned if I want to even be apart of an industry who ultimately treats artists in this manner. Most of us don't realize that there are 6 major corporations that control 90 percent of media in America and the amount of minority executives is dismal. With this being the case, true equality in our industry is impossible. There will always be a "do as I say" mentality that mirrors society's perception of women and minorities, and only a few will stand up against it. I proudly stand as one of those few, and will gladly take on whatever repercussions that come with it. I love art and entertainment too much to watch it be ruined by controlling corporations and big business. I believe It's our duty as artists to make a difference and create change even if it's one act at a time.

Dr. King said it best, "Our lives begin to end the day we become silent about the things that matter"
According to the (somewhat flawed, but relevant) Nigrescence Theory, aka the Racial Identity Model (Dr. William Cross, 1971), there are 5 stages that occur during the negro assimilation process. At times, these stages lead to a conflict with the dominant White culture.  
Pre-encounter – never having dealt with White people yet: only seeing them on TV, going to an all-black daycare or elementary school, living in a black neighborhood
Encounter – finally having to be around White people consistently and somehow you notice your race is viewed differently in the dominant society:  transferring to and predominantly White school or university, working at a predominantly White job, going away to a predominantly White summer camp
Immersion/Emersion – ensuring White counterparts at the job, school, or community  are fully aware you are Black and proud, showing that despite the assimilation you haven't lost your Black identity, or no longer hiding that you are a "Woke" negro: suddenly wearing dashikis, growing dreadlocks, wearing Malcolm X or Black Lives Matter shirts, unapologetically losing White friends due to being unapologetically black
Internalization – allowing White counterparts to feel "safe" enough to be around you: no longer wearing a dashiki or Malcolm X shirt to work or school, remaining quiet during a discussion about Donald Trump. police brutality victims, and racism topics being less "militant"
Internalization-Commitment – living, working, and attending school with White counterparts with a proud Black identity, but no longer participating in any social movements or rhetoric: Barack Obama, Oprah, Michael Eric Dyson
Nick Cannon may be in stage 3, the Immersion/Emersion stage.  Although this theory may have some good points, it is a theory created by a White man at the time of the Black conscious/civil rights era in the United States.  Therefore, he assumed there was a sudden awakening in the Black Man, when in fact the Black man has always been "woke".  Dr. Naim Akbar, critiqued his theory, stating it doesn't take a negative encounter with White people, per se, to become a conscious negro; many African Americans are born in consciousness.  I agree.  Mexicans, Arabs, Chinese, and Jews don't engage in these stages – their knowledge of self is just part of their identity.  
African Americans (Black people from Canada all the way to southern-most tip of Chile) are part of a unique group – the descendants of European slavery.  This is when groups of displaced Africans were kept in the dark about who they are for hundreds of years, and the stolen history was replaced with lies, rhetoric, and behavior which would lead to low self-esteem (similar to a child kidnapped at birth and raised by evil and abusive foster parents with no mental health intervention).  Any attempt by a slave to read, study, or question their origin, identity, or spirituality was punishable by torture by the whip, chain, rape, or even death.  
The entertainment mogul stands to lose millions by taking this stance, and it will certainly have a domino effect on other lucrative endeavors.  Perhaps you're thinking, Nick Cannon is in a position to take this action because he is already rich.  Well, so is your favorite trap rapper, gangsta rapper, conscious rapper, singer, athlete, doctor, lawyer, politician, and so on; yet they remain silent on the sidelines.  Brother Nick should be applauded, celebrated and held in high regard – with the same enthusiasm displayed when we see a brother dunking a basketball or catching a touchdown pass.  
Have your "F@$K you" money ready, because when you try to rearrange the furniture in master's house, that's how you get your a$$ put out! #buildyourown

What do you think? Do you agree with Nick's decision? Comment below.