Gwen B. Giles was the first African American woman elected to the Missouri Senate. Giles was a civil rights activist and got involved in Democratic politics while trying to improve the lives of Blacks living in and around St. Louis.
Gwen B. Giles was born on May 14, 1932, in Atlanta, Georgia to Dennis and Irene Burdette. In 1935, the Burdette family moved to St. Louis, Missouri where she attended St. Rita Academy and graduated from St. Alphonsus Ligouri High School.
After graduating high school, Giles went on to take classes at St. Louis and Washington Universities. In 1955, she married Eddie E. Giles and two children. She would later get married again to John W. Holmes, Jr.
Giles political career began in 1968 as a campaign manager for Ruth C. Porter and William L. Clay. During this time, she continued to be actively involved in the civil rights movement.
In 1970, Giles was appointed the executive secretary of the St. Louis council by Mayor Alfonso J. Cervantes. During her time on the council, Giles worked to eliminate discrimination against minorities.
During a special election in 1977, Giles was elected to serve as the state senator the Fourth District filling the seat of Democrat Franklin Payne. She ran again the following year and won with an overwhelming majority of 92 percent. Giles advanced within the legislature and used her experience to advance her causes. As co-chair of the Legislative Black Caucus, she looked at discrimination in hiring practices. Giles sponsored bills including endorsing the Equal Rights Amendment and eliminating blue laws.
Giles resigned her Senate seat to fulfill another first in Missouri history in 1981. She became the first woman and first African-American to lead the St. Louis City Assessor's Office.  In 1984, Giles dealt with a huge personal tragedy, on July 19, her husband, John W. Holmes, Jr. shot and killed her daughter, Carla, and injured Carla's husband, Mark Odom. Holmes then killed himself. The incident occurred in Giles's home in the West End while she was away at the Democratic National Convention in San Francisco.  Giles died March 26, 1986, at the age of 53, after a battle with lung cancer.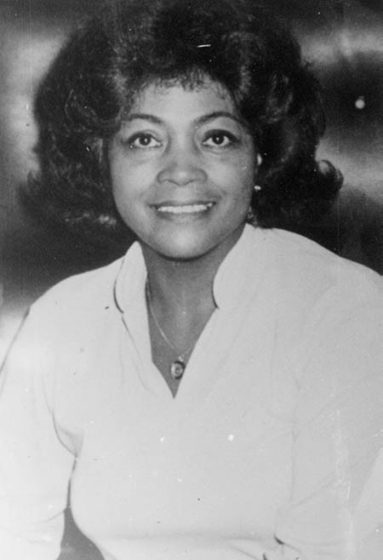 source:
http://shsmo.org/historicmissourians/name/g/giles/index.html
https://en.wikipedia.org/wiki/Gwen_B._Giles