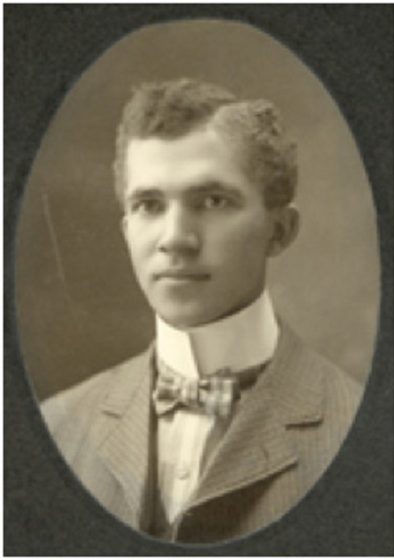 Samuel C. Watson was a druggist, doctor, and civic leader in Detroit, Michigan and Chatham, Ontario. In the late 1850s and early 1860s, Watson was a part of the Detroit-Chatham Underground Railroad and closely connected with William Whipper and George DeBaptiste. During the American Civil War.
Watson was born in South Carolina in 1832. He was of mixed race, born into a free family, part of the small mixed-race elite in the Charleston area. His parents died in 1841. He and his siblings were placed in the care of Reverend William McLane, a white Presbyterian minister who took them to Washington DC. He attended a private school run by a white abolitionist family. He was quite capable and was then enrolled in Philips Academy in Andover Massachusetts.
He then followed his brothers and moved to Ohio and enrolled at Oberlin College. He again did not finish his studies, opting instead in 1853 to transfer to the Medical Department at the University of Michigan in Ann Arbor, Michigan. He left that school in 1856, moving to Cleveland, Ohio to finish his studies at the Western Homeopathic College where he graduated in the winter of 1856, and was granted an M. D. in 1857.He then moved to Chatham, Ontario where he practiced medicine until the fall of 1858.
Watson became involved in Republican politics and in 1874, was president of the Detroit Political Union, an African American political action group which opposed the political efforts of George DeBaptiste, John D. Richards, and Walter Y. Clark. That year, Watson was nominated to the state legislature, but lost in the election.
He formed the Independent Colored Democratic Club and was a member of the Jacksonians club. in 1892, he supported Grover Cleveland in the presidential election. In 1891, he was appointed to the Jury Commission by Michigan Governor Edwin B. Winans. Watson was also active in civic affairs. In 1884, he was honorary commissioner for the State of Michigan to the colored department of the World's Fair, the World Cotton Centennial in New Orleans. He was loosely connected to the Congregational denomination of the Christian church.
Watson became very sick with the flu in the winter of 1890-1891, but recovered. In late February or early March 1892, he was again ill, and on March 13, 1892, Watson died of pneumonia.
source:
https://www.newspapers.com/clip/7841746/death_of_dr_s_c_watson_detroit_free/
https://en.wikipedia.org/wiki/Samuel_C._Watson