Samuel Green was an African-American self-emancipated anti-slavery activist who was jailed in 1857 for possessing a copy of the anti-slavery novel Uncle Tom's Cabin by Harriet Beecher Stowe, after being suspected of aiding the "Dover Eight" in their escape from the slavery. An underground railroad agent, Green is known to have helped Harriet Tubman and other fugitives to successfully reach freedom.
Green was born in East New Market, Maryland. His mother was enslaved and it is unknown whether his father was enslaved as well. Green belonged to Henry Nichols until Nichols died in 1832. Nichols Last Will and Testament stated:
Nichols Last Will and Testament stated: "It is my will and desire that my negro man Sam Green, be sold for a term of five years and my negro man Daniel for a term of ten years, and to have the liberty to choose Masters, and after the expiration of said terms I do hereby manumit and set them free."
Green labored for the next year and saved enough money to pay for his remaining four years of service. In 1842, he was able to purchase his wife Kitty for $100 from the enslaver Ezekial Richardson. Despite Richardson's assertion that she was enslaved for life, Green freed his wife that same day. In 1855 a certificate was issued that showed Kitty Green was free.
Green did receive some education, which made him able to read and write. In 1852, he served as a delegate to the Convention of the Free Colored People of Maryland in Baltimore, where he resisted efforts to encourage emigration to Africa. In October 1855, he attended the National Convention of the Colored People of the United States, held at Franklin Hall in Philadelphia, as a delegate from Maryland.
The Greens home served as a safe house on the Underground Railroad. It is believed that Green and Tubman were somehow blood-related. Green gained wide respect from the white community, which probably kept him from being violently confronted for alleged crimes.
It was not until mid-March 1857, that rumors were circulating that Green played a role in the escape of the Dover Eight, a group of eight runways who had successfully eluded capture in a dramatic flight from Dorchester County. The group did indeed seek help and shelter from Samuel Green in East New Market.
Then they found assistance from Tubman's father, Ben Ross, at Poplar Neck in Caroline County. The group then found their way to Thomas Otwell, a black Underground Railroad conductor in Delaware, who was supposed to help lead them to freedom. Tubman believed in Otwell. She trusted him with the group's safety, but instead, Otwell lured the group to the Dover jail in order to collect a $3,000 reward for their capture.
Green home was searched and he was arrested on April 4, 1857 and charged with "knowingly having in his possession a certain abolition pamphlet called 'Uncle Tom's Cabin,' of an inflammatory character and calculated to create discontent amongst the colored population of this State" and "knowingly having in his possession certain abolition papers and pictorial representation of an inflammatory character calculated to create discontent amongst the colored population of this State."
Green was released from jail in 1862, but under the condition, he leaves Maryland. He and his wife left the state and made their way to Canada. Green and his wife returned to Maryland after the American Civil War, settling in Dorchester County to resume their pre-trial lives. Samuel Green died on February 28, 1877, due to inflammation of the kidneys.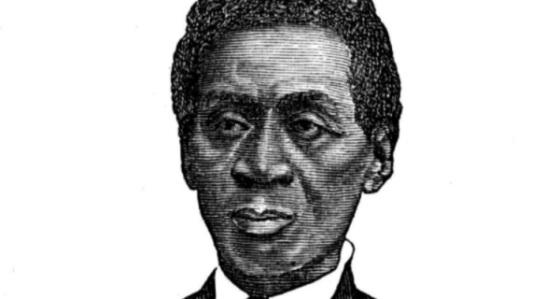 sources:
http://www.parentsandeducation.com/short-stories-of-the-week/2016/3/31/the-dover-eight-and-harriet-tubmans-efforts.html