William Hastie was an early Black political pioneer who also served as an educator and jurist. Hastie was born on November 17, 1904 in Knoxville, Tennessee. He was the son of William, a clerk in the United States Pension Office, and Roberta Hastie, a school teacher.
After the family moved to Washington, D.C. in 1916, William attended Paul Laurence Dunbar high school, where he excelled as a student athlete and graduated as the school valedictorian in 1921. He went on to attend Amherst College in Amherst, Massachusetts, where he majored in mathematics.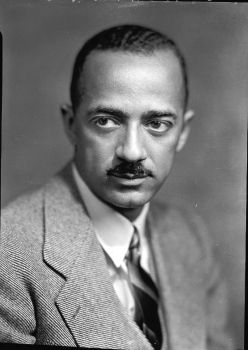 Hastie graduated from the university in 1925. He graduated as Phi Beta Kappa, Magna Cum Laude, and the valedictorian of his class. After teaching for two years in Bordentown, New Jersey, he attended Harvard Law School, where he was a member of the law review and graduated with an LL.B. in 1930.
Hastie was one of the founding members of the Washington, D.C. chapter of the New Negro Alliance. The Alliance believed in the motto, "Don't buy where you can't work." One of his first prominent cases was New Negro Alliance v. Sanitary Grocery Co. A local court has issued an injunction against Blacks who were picketing against chains stores in Black communities which only hired white employees.
Hastie was always fighting against racism. During this career, he also fought in major federal lawsuits. In two of these lawsuits, he worked with his former student, Thurgood Marshall, and with the NAACP. In Smith v. Allwright, they argued against the white Democratic primary, and in Morgan v. Virginia, against segregated interstate transportation.
Hastie was also nominated by President Harry S. Truman in 1946 to serve as the Governor of the Virgin Islands and he became the first Black Governor of any United States territory. Hastie died April 14, 1976.
sources:
https://en.wikipedia.org/wiki/William_H._Hastie
http://www.blackpast.org/aah/hastie-william-henry-1904-1976