Barney Ford was nicknamed the "Black Baron" of Colorado. He was a successful entrepreneur and became a wealthy business tycoon in the hotel, restaurant, and barbershop industries. He was known to aid escaped slaves by providing them with food, jobs, and financial assistance.
Ford was born in Virginia on January 22, 1822, to a white plantation owner and a slave woman named Phoebe. He taught himself to read and write with the help of his mother. He was hired out as a teenager to work on a Mississippi riverboat, which he escaped from in 1848 simply by walking off the boat when it was docked at Quincy, Illinois. Aided by members of the Underground Railroad, he made his way to Chicago.
In Chicago, he married and worked as a barber. He eventually decided to pursue gold in California, so he traveled by ship along with his wife from New York City, around Cape Horn; it was dangerous for runaway slaves to travel by land.
When they made it to Nicaragua, they decided to end their trip. Ford opened a business, the United States Hotel and Restaurant. His business was successful, but was later destroyed during a civil war. His family then decided to return to Chicago; at the time, they had over $5,000 in savings. He opened a livery stable that also became a station on the Underground Railroad.
Several years later, a move to San Francisco exposed him to restaurants known as chop houses. In 1882, Barney and Julia returned to Breckenridge where they opened Ford's Restaurant and Chop House. Also in 1882, he and his wife were the first blacks to be invited to a dinner with the Colorado Association of Pioneers. His success as a businessman and civil rights leader has been recorded in many books and media outlets. Ford died in 1902 at the age of eighty.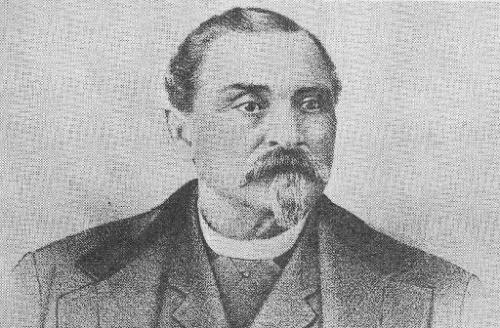 Source:
http://www.blackpast.org/aaw/ford-barney-l-1822-1902