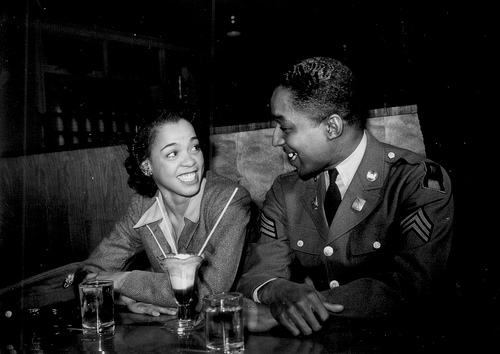 Sgt. Franklin Williams, home on leave from army duty, with his best girl Ellen Hardin, splitting a soda. Baltimore, MD. 1942.
In Commemoration of the African American men and women who have served in the U.S. Armed Forces. Memorial Day 2008.
Want to know more about Black History ? Visit Discover Black Heritage.
Found On Flicker.com in Black History Album