James Edwards "Jimmy"  Yancey, who has been dubbed as being "Mr. Boogie Woogie, "was born in Chicago around 1898. As a young child, he had a career as a singer and dancer. As early as 1903, Yancey appeared at Chicago's Pekin Theater and remained part of the company for several years.
By age ten, he had toured across the United States as a tap dancer and singer, and by 20 he had toured throughout Europe. He began teaching himself piano at 15. In 1913,  Yancey gave a command performance for King George V of England in 1913, and by 1915, he had become a noted pianist.
Yancey is also known for playing baseball in the Negro Leagues until around 1919. He married Estella Harris, who often sang with him at house parties during the 1920s-1940s. His wife was known as "Mama Yancey." The two had three recording sessions together, and performed on network radio in 1939, and at Carnegie Hall in New York City in 1948.
Throughout his life, Yancey held on to his job as a groundskeeper for the Chicago White Sox.  He is known for establishing the boogie-woogie style with steady, slow, and simple left-hand bass patterns. The style became more rapid in the work of his students, Albert Ammons and Meade "Lux" Lewis, who popularized the "Yancey Special." Yancey died on Sept. 17,1951.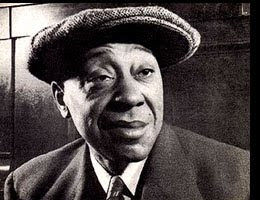 source:
http://rockhall.com/inductees/jimmy-yancey/bio/