Julia Scott Reed was one of the first blacks in the newsroom of a major daily newspaper in the South. Reed wrote the column, The Open Line, for the Dallas Morning News for eleven years beginning in 1967.
Reed was born on July 17, 1917, in Dallas, Texas to Johnnie and Nina McGee. Her father died when she was very young, and for the first eight years of her life, she lived in the home of her mother's employers in a fashionable white neighborhood. After moving with her mother to one of Dallas's African-American communities, she attended Booker T. Washington High School and graduated in 1935. Reed then attended Wiley College Extension for two years and received journalism and communications training from Philip's Business School. Sometime between her graduation from high school and 1950, she married Jack Scott.
In 1950, she began her career as a reporter for the Kansas City Call, a weekly African-American newspaper in Missouri; she served as the publication's Texas correspondent.The first big break in Reed's career came in 1951 when she was hired by the Dallas Express, the city's leading African-American newspaper. Although she began as a secretary, the tight payroll typical of black newspapers ensured Reed opportunities to contribute in a more impactful manner. She was promoted to telephone reporter and wrote "soft news" articles on African-American social events under the name "Julia Scott."
Although she established herself as one of the most capable journalists in Dallas while at the Express, Reed's enduring legacy was not truly solidified until July 1967, when she became the first African American hired at the Dallas Morning News. As "Julia Scott Reed" she became the first African American to write a regular column for the Dallas Morning News. It was the first time an African-American had written about activities in the black community in a very positive way in one of the local newspapers.Julia Scott Reed died in her Dallas home on October 19, 2004, at the age of eighty-seven.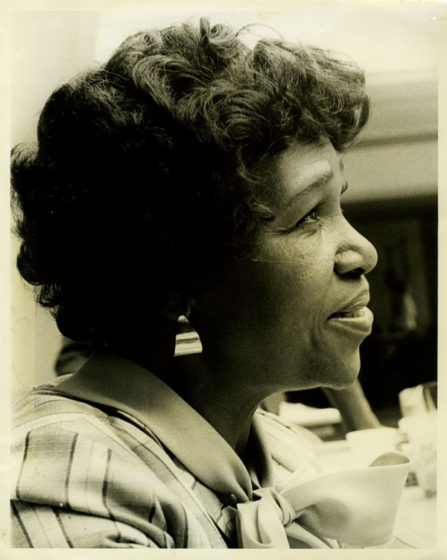 source:
https://tshaonline.org/handbook/online/articles/fre78