Rufus Atwood was a leading academic educator. He served during in World War I, and later became president of Kentucky State College for Colored Persons (later Kentucky State College for Negroes and now Kentucky State University).
Atwood was born on March 15, 1897, near Hickman, Kentucky. He was the child of former slaves. He grew up in a racially segregated environment and during his childhood, lynchings were not uncommon and the Night Riders instilled fear into many black residents of Hickman. Although his parents had extremely limited education, they encouraged Atwood's dreams of higher education. After scoring the highest on an entrance exam out of 60 potential students, Atwood left Kentucky for Nashville, Tennessee where he entered Fisk University in 1915.
Atwood's studies were interrupted when he enlisted in the United States Army on February 3, 1918. Atwood found the Army to be more racially accepting than Hickman but was disappointed when he was sent for training in Ohio and discovered that the North was not as tolerant as he believed. After being assigned to signal corps of the all-black 92nd Division, Atwood was sent to France and served with distinction. On November 10, 1919, the day before the Armistice, he was awarded a bronze star for bravery when he continued to operate a switchboard despite being under heavy artillery fire.
After graduating from Iowa A&M in 1923, Atwood accepted a position of professor of agriculture at Prairie View State Normal and Industrial College in Texas (now Prairie View A&M University). In 1929, Atwood who was then only 32 years old, accepted the presidency of Kentucky State College for Colored Persons.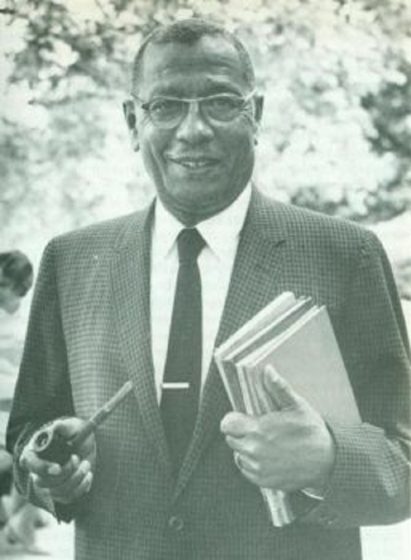 sources:
Remembering First Sergeant Rufus Ballard Atwood | A Bronze Star For A Heart of Gold
http://www.blackpast.org/aah/atwood-rufus-b-1897-1963