William James "Willie" Dixon was an American blues musician, vocalist, songwriter, arranger, and record producer
Dixon was born in Vicksburg, Mississippi, on July 1, 1915. He sang his first song at Springfield Baptist Church at the age of four. At the age of seven, young Dixon became an admirer of a band that featured pianist Little Brother Montgomery. He was first introduced to blues when he served time on prison farms in Mississippi as a young teenager.
Dixon moved to Chicago in 1936. As s a man of great stature, who stood over 6 feet tall and weighed over 250 pounds, he decided to take up boxing. He became a professional boxer and worked briefly as Joe Louis's sparring partner. However, after four fights, he left in a dispute with his manager over money and abandoned boxing completely.
During World War II, Dixon refused induction into military service as a conscientious objector and was put in prison for ten months. He refused to go to war because he would not fight for a nation in which institutionalized racism and racist laws were prevalent.
Only second to Muddy Waters, Dixon was recognized as the most influential person in shaping the post–World War II sound of the Chicago blues. In 1939, Dixon was a founding member of the Five Breezes, The group blended blues, jazz, and vocal harmonies in the mode of the Ink Spots.
Dixon worked with several musical geniuses such as Chuck Berry, Muddy Waters, Howlin' Wolf, Otis Rush, Bo Diddley, Joe Louis Walker, Little Walter, and several others. Dixon was inducted into the Blues Hall of Fame in 1980, at the inaugural session of the Blues Foundation's ceremony. Dixon died in 1992.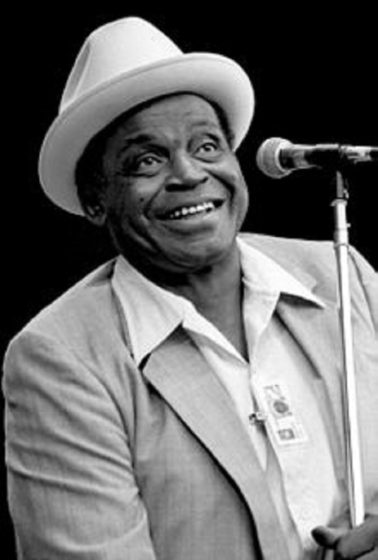 source:
http://www.allmusic.com/artist/willie-dixon-mn0000959770/biography