Theodore Herman Johnson, Jr., opened a maternity clinic for African American mothers whom the Annapolis hospital turned away between 1944 and 1946.
Johnson was born to Theodore Johnson, Sr., and his wife, Edith Price Carl, on July 15, 1913. He was educated at Lincoln and Howard, completing his advance study at New York, Buffalo, and Harvard. Johnson later completed his internship at Freedman's Hospital in Washington.
Dr. Johnson was also instrumental in investigating and remedying job discrimination. He also championed the hiring of Andrew L. Turner, Annapolis' first black police officer. Dr. Johnson also worked to encourage voting among African Americans.
Dr. Johnson passed away on June 24, 1966, at Anne Arundel County General Hospital. During his lifetime, Dr. Johnson was a member of Alpha Phi Alpha, the American Academy of General Practitioners, the American Medical Association, and the Annapolis Charter of Frontiers.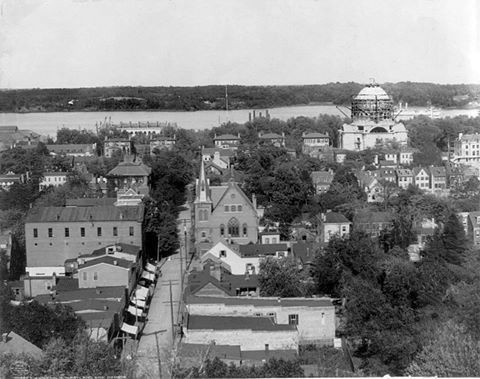 source:
http://msa.maryland.gov/megafile/msa/speccol/sc5400/sc5496/050500/050591/html/050591bio.html