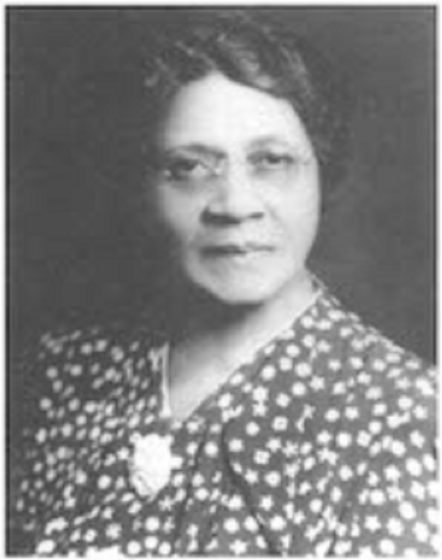 Lulu Vere Childers was a highly respected classic vocalist and educator. She was also the founder and director of the Howard University School of Music.
Childers was born in Dry Ridge, KY. She studied voice at Oberlin Conservatory of Music, where she earned her B.A. degree in Music in 1896. She also served as a teacher at Knoxville College in that same year. Childers continued to perform, singing contralto in a 1908 concert organized by E. Azalia Hackley at the Philadelphia Academy of Music.
Childers ran the Howard University Choral Society; over the years they performed works such as Handel's Messiah in 1919. She was the musical director of the university from 1905 until 1942.  She was also a close friend of singer Marian Anderson.
She accomplished major successes with the Howard Orchestra, Band, Choral Society, Women's Glee Club and Men's Glee Club. The Lulu Vere Childers Hall is located in the Arts Building at Howard University. Childers died in 1946.
Sources:
http://aaregistry.org/historic_events/view/lulu-vere-childers-born